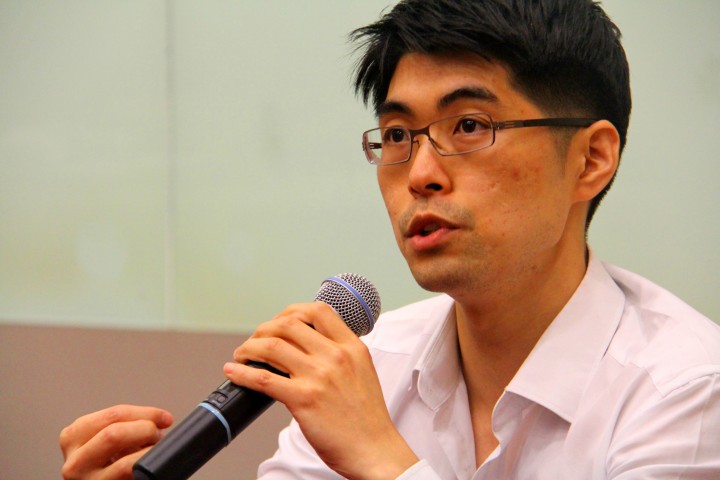 On May 20 at Singapore Polytechnic, Tech in Asia hosted its monthly Meetup event by bringing in Saemin Ahn (pictured above) for a fireside chat, which was moderated by our editor, Terence Lee. Ahn is a managing partner at Rakuten Ventures, and as such was able to share many interesting insights on the Japanese investment scene.
But first, the question: why did he choose to embark on a career in venture capital? "I knew that I had a strong proclivity to live, die, and be happy in the IT industry, and I wanted to challenge myself to try different things that I never tried before," Ahn said. "So I changed jobs three to four times, even within Google, along the way accruing skill sets that I want for the future. And so I thought, since I'm still relatively young, why don't I try this?"
Thankfully, it's worked out well so far for him – Ahn has built good relationships with the founders of the companies that Rakuten Ventures has bought into. It might strike some as strange that Rakuten, an ecommerce giant, has an investment arm. It turns out that Rakuten has its fingers in many different pies, and Rakuten Ventures existed for a while even before Ahn joined the company.
"There came a time when my CEO, Hiroshi Mikitani, wanted a more constructive and rigid flow in terms of how they deal with investment opportunities. So I stepped in, and it's been a year since," recalled Ahn.
Moat-and-castle strategy
The reason why Rakuten is involved in so many areas is because of something that Ahn referenced to as the 'moat-and-castle strategy'. Using Google as an example, their 'castle' would be search, while the 'moats' around it would be Android, YouTube, and so on. Rakuten has built essentially the same thing in Japan, with its castle as ecommerce, and plenty of moats such as credit cards. This way, Rakuten is able to capture users at several social, economic, and political touchpoints, extending their reach.
Lee then posed this question to Ahn: with so much talent within Japan's borders, why is Rakuten looking across the region – what exactly is their geographical focus at the moment? Ahn revealed that their geographical focus has actually changed because the 'pot' has expanded a lot, though he declined to reveal any numbers. "Right now my focus is – apart from China and India – all of APAC, Israel, and also the US," he explained.
So why are they doing looking outside of Japan? "We want to test the boundaries of our businesses in several service segments, and one of the businesses we want to test is: how good are we at investing in people and growing these companies? We want to identify synergistic opportunities, as well as financial benefits from long term exit-to-liquidity events."
How to get funded by Rakuten Ventures?
Many ears perked up when the question everyone had been waiting for came: how many deals does Ahn take note of, and how many actually get invested in? Here are the numbers: 80 deals are received by Ahn weekly. This stack is then halved four times, with the remaining five being tracked and monitored closely by himself through three to four months.
"On a monthly basis, I will look at about 220 deals, but I may only interact with between 40 to 50 companies actively," he added.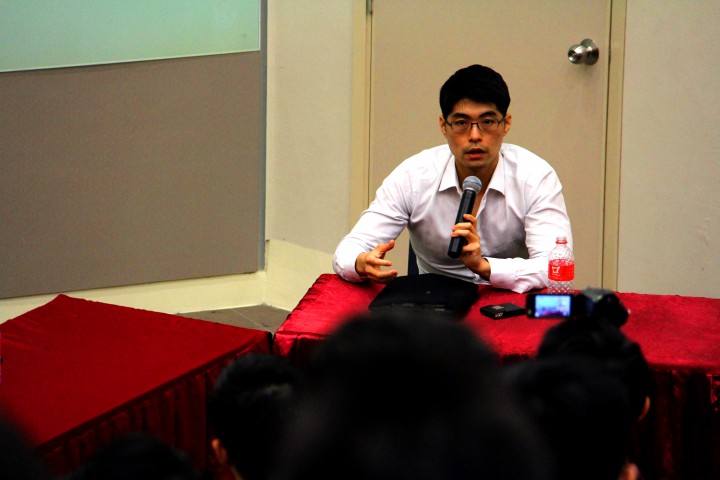 What actually goes through Ahn's mind as he filters through the stack of companies on his table? What he does is to use an old trading roadmap that brokers use in public companies: coming up with themes on a quarterly basis, and subsequently matching what Rakuten wants to invest in with what is actually available in the market.
He used the firm's investment in Singapore-based marketplace mobile app Carousell as an example of this. "When I first started out, I saw that there was a deficit in terms of how fast mobile was growing, and how commerce was actually being supported by the ecosystem. So I was furiously looking for anything that was related to C2C marketplaces, as well as companies who were able to relate well with their user-base and provide a good platform for transactions. And so I found Carousell," he said. Right now, Ahn is currently interested in finding companies in the area of data masking and encryption.
Does Ahn take into account the maturity of the startup? Turns out, he doesn't like putting a name to the funding round. "I would like to invest in anything above US$700,000, all the way up to anywhere between US$5 to 10 million," he revealed.
When he is very serious about investing in a company, though, he takes another tack. "For companies that I really like, I ask them: How much liquidity do you need to last for two to two and a half years before you have to go back for a follow-up? Because funding is not fun!" he declared to a wave of laughter from the audience.
Unlike what is expected of VCs, Anh doesn't really look out for metrics or traction that indicate future or current success. "Each VC has a very, very different concept of 'traction'. Some think of revenue; for others it might be user acquisition, MAU or DAU," he explained. But for him, it's more about what he comes to an understanding with the founder, because the founder might have his own conception of what success is. The conversation between founder and VC can only progress if the VC agrees with that understanding, according to Ahn. In a sentence: different strokes for different folks.
The flipside: what does Rakuten Ventures bring in?
Lee explained that many founders complain that VCs do not have startup experience, and hence do not understand how it's like to bring a startup from nothing to IPO. What does Rakuten Ventures bring to the startup they invest in, then?
Ahn clarified that while he has never started a company, he has worked at several startups and is very respectful of the growing pains founders go through. What he can bring to the company is his product and business development knowledge that he developed while working at Google. Thus far, he has found that it comes in very handy for the founders of the companies he has invested in.
What Ahn does is to spend a lot of time creating a good 'angel investor stack'. Using the example of Carousell again, he recalled the time when Carousell wanted to push and open up regional offices. Hence, he worked to bring in people who knew the region well, such as Khailee Ng from 500 Startups in Malaysia, Danny Wirianto who is heavily involved in the Indonesian tech scene, and Golden Gate Ventures, which he felt knew Southeast Asia as a whole very well. Ahn himself looked at the product and helped in strategizing how to push it out to each of these markets.
Ahn essentially did the same thing for Korean-based file sharing app Send Anywhere, which completed a US$1 million seed round led by Rakuten Ventures just last week. "I looked at the company and thought they could use some product and engineering guidance. So I got in a Google guy from Singapore, who is really good at product management and data-driven improvements, as well as another guy who built infrastructure for Google previously," he said.
What he is doing is basically to understand what the company needs, and bring together the right people to fill those deficits, which is what he believes all VCs should do. "There will always be deficits, and VCs always have the obligation to fill those deficits by whatever means necessary."
Is the money still coming into Southeast Asia from Japan?
The past few months have seen several Japanese investors come into the region. Ahn explained that this was largely due to the fact that the Japanese economy is on the return. Increased consumption in Japan means that some of the money that was meant to go out actually retracts back into Japan, but ultimately Ahn believes that the net increase of consumption will bring more foreign direct investment into Southeast Asia. As opposed to India or China, he sees that Southeast Asia as a whole is a lot more open to foreign investment.
A generalization with Japanese VCs, according to Ahn, is that they tend to be less aggressive compared to their US counterparts. However, VC firms such as GREE Ventures prove to be exceptions, most notably with the recent launching of their US$50 million AT-I Investment Limited Partnership fund focusing on East Asia.
(See: Viber was the enigma of the mobile messaging wars. Why did Rakuten buy it for $900 million?)
Areas to attack
What does Ahn think are the trends in Southeast Asia that are just waiting for startups to exploit? The telecommunication sector is one of them. "I don't know what is going to happen tomorrow, but I think there is going to be a lot of innovation going on in the telecommunications sector," he said.
Another growing area he has identified is the financial sector. " I don't look at Bitcoin, but what I hope will happen is that a lot of the guys there will wind down their startups because they're not gaining traction, or they got all their Bitcoin stolen," he deadpanned. "What they'll then do is to come back to the financial sector, and figure out how to make fiat currency more secured and cheaper." What he believes is that when a sub-vertical closes down, the guys there will simply move on to another one.
Q&A Session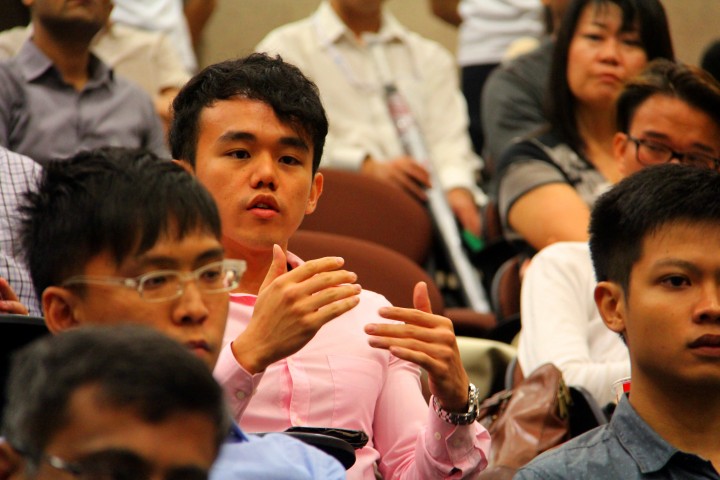 Many questions were posed to Ahn, and here are some of the notable ones.
Again, to Ahn it comes down to VC-founder fit, and not so much the pitch itself. There is no 'best' or 'worst' pitch to him. On the other hand, he recounted an interesting experience with a startup whose product was a sex toy, and wanted to show him a demo on video. To cut the story short: no go.
Ahn thinks that Singapore has an amazing amount of talent, because the government has done a remarkable job of bringing talent in. Generally, he thinks that there is no deficit in talent in APAC compared to the US, but that US is stronger just because there is a lot more money there.
Any hardware preferences?
Ahn doesn't do hardware, simply because it costs too much. He prefers web services and products.
Which is most important: Team, product, or market?
Everything is equally important to Ahn. The questions in his mind usually are these: can he pitch the company to the board with the same enthusiasm as the founders themselves? Are they (both VC and founder) able to look the same direction in product growth? Team dynamic wise, is the team able to work well together?
He left this last piece of advice with regards to pitching: don't do it drunk. On a more serious note, Ahn said that there is no bad way of pitching – it really is dependent on how the founder wants to define and present his/her company. He used the analogy of dating: "If the guy wants to pick up the girl, it's really about the confidence."
The same goes for founders – the founder simply needs to be comfortable being himself/herself. "No one should tell you what your vision is about."
A huge thank you to our awesome sponsors:
---
Corporate sponsors
---
---
VC sponsor
---

---
Startup sponsors
---
---
Food sponsor
---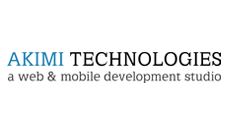 ---