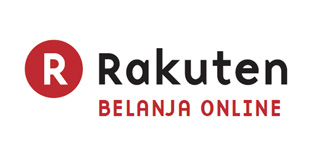 Readers may remember us reporting the launch of Rakuten Belanja just earlier this month. With so many e-commerce sites launching and battling it out in Indonesia, we wanted to dig a little deeper into how Rakuten Belanja Online plans to gain market share in the next one or two years ahead. To that end, we interviewed Doddy B Ekaputra, Head of Marketing at Rakuten Belanja Online. You can read Doddy's thoughts below:
---
1. Rakuten is now officially launched in Indonesia. What's next?
---
We aim very high in this market. And we are striving to be number one in Indonesia. A mall is never a mall without items, merchants, and customer, so what is next? We are populating our mall with items and merchants, as well as providing customer a new experience of shopping.
---
2. Compared to other E-Commerce sites, Rakuten is pretty unique and has a strong brand name back in Japan. How can you repeat this success?
---
[It's all about the merchants and quality of goods on Rakuten] We have this one function called E-Commerce Consultant (ECC), which provides consultation for merchants to perform their e-commerce business, so even if a merchant has a limited experience in doing e-commerce, our ECC will help in such way that they can increase their sales. And from the customer point of view, Rakuten will make sure they are getting the best deal.
---
3. Rakuten launched with MNC Group as a partner. Why them? And since they are a media company, will Rakuten go all-out in media advertising?
---
Being part of media, we are aware of how important advertising is, so yes we are going to go all out in advertising.
---
4. There are Tokopedia, Telkom's Plasa.com , Multiply's Social Commerce and BliBli.com – How do you see your competitors as you jump into this battle?
---
We have studied our battlefield before. Everyone has it's own uniqueness and differentiations, as well as how we differentiate ourself to others. As Rakuten itself, we differentiate by having large numbers of merchants, selling many variety of items.

Our business models is when our merchants' sales increase, our revenue also increases, many ecommerce players treat this as a vending machine, but we are not, we are doing our best to increase our merchant's sales so we can also increase our sales.
---
5. What are your targets for this year and how do you plan to achieve them?
---
As our CEO has said previously, we are targeting more than 200 merchants by this end of the year, since we are aiming to be the number one online shopping mall. We are going to achieve that by having a series of seminars for the potential merchants, as well as educating the market.

And for the customers/users, we are having continuous promotion, offering the best deal for users, at the same time, ensuring the safety side of online shopping by having escrow service, that is the payment will be withhold until the goods is received by users, so users need not to worry if the goods are not being delivered. Soon, we will be adding more features such as installment and COD (Cash on Delivery).
---
6. How do you see tech start-ups in Indonesia?
---
I think this has been a very exciting year for internet industry. With double digit internet penetration, it is a very lucrative market. Especially in the e-commerce industry. Although I think the internet industry is still in the infant stage, but it is the best time to start.
---
Personal Note
---
I expect Rakuten Belanja Online to be the leading e-commerce site in the next couple of years. Here's why: (1) It has a deep and long history in e-commerce back in
Japan
and (2) it has picked the right partner to joint-venture with. As far as I can see, Rakuten Belanja Online seems all set to build a strong foundation, and perhaps win the e-commerce game in Indonesia. Of course that's just my two-cents worth… What do you think?
Also catch: The History of Rakuten, Japan's Largest E-Commerce Site [INFOGRAPHIC]