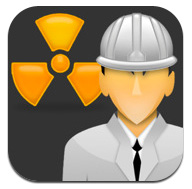 Since the tragic March 11th earthquake and tsunami in eastern Japan, the subsequent Fukushima nuclear emergency has caused many around the nation to be suddenly concerned with monitoring radiation levels.
One website, atmc.jp has been graphing local radiation levels provided by Japan's Ministry of Education, Culture, Sports, Science and Technology (MEXT). For busy people on the go there's now a free radiation report iPhone app where you you can keep tabs on the radiation in your area.
That's assuming, of course, that you don't mind putting up with the normal radiation from your iPhone (more on that here). The app is in Japanese, but the graphs are clear enough so that anyone can understand them. Thankfully radiation levels have been going down of late in most parts of Japan, although the situation in Fukushima is still pretty serious.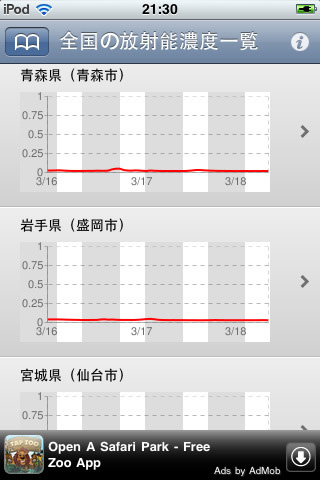 If you're in need of a second opinion, designer Haiyan Zhang has tapped into crowd-sourced radiation readings to create her 'geigermap.' This visualization was created from net-connected geiger counters across Japan, aggregated via Pachube.com, a website that collects such data. The service is seeking more radiation data in Japan and around the world, so if you have a geiger counter consider contributing your readings.
We'd also like to remind readers that if you haven't donated to the Japan relief effort, that you can still do so via DBS internet banking or a number of other ways. iPhone users can donate to the Red Cross through iTunes, or consider purchasing the benefit album Songs for Japan.
Connect on Facebook: