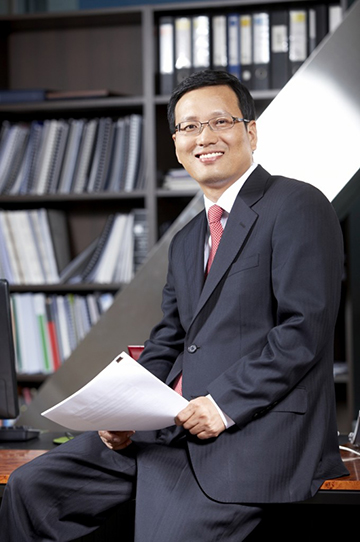 Internet-savvy shoppers in Singapore have all heard of Qoo10, an oddly-named and visually-cluttered platform where merchants can sell anything from smartphone accessories, soft toys to cosmetics.
While often confused with a soft drink of a similar name, the site is no slouch in sales. It generates over US$15 million in monthly transaction volume in Singapore alone, making it and Japan the top markets for the company. It has also expanded into Malaysia and Indonesia. China remains tough but potentially a lucrative long-term target.
Formerly known as Gmarket, the regional company rebranded itself after its Korean entity, worth US$1.2 billion, was bought out by eBay. Not a bad result for founder Ku Young Bae, who has so far raised US$100 million for his venture, and who still retains eBay as a 49 percent shareholder in Qoo10.
But before Ku founded one of the more well-known ecommerce sites in Southeast Asia, he was in a vastly different industry, serving as a field engineer with global oil and gas firm Schlumberger. He wanted out.
"Being in the desert and the sea is tough. I didn't love it too much, and I didn't want to continue," he says.
I can do better than eBay
The notion of starting an Internet business became attractive. It was the Dot-Com Bubble after all, and companies like Lycos, Amazon, and eBay had begun exploring new business models.
As an engineer, Ku was drawn by the opportunity to work with internet technology, and he found ecommerce offerings in South Korea wanting.
"I looked at eBay but it felt like there are many things to improve on. It needed better features."
The field was still quite empty then. Aside from eBay, there was virtually nobody else in Korea. This meant that cost requirements were simple, as online advertising was still nascent and prices were dirt cheap.
He needed only US$2 million to start, and raised a series A round of US$7.5 million.
"Today, advertising channels are established by Google, Facebook, and Yahoo. They have the ad pricing tables, and you have to follow it."
Furthermore, merchants were already quite familiar with eBay and ecommerce, more so than counterparts in Singapore when Gmarket launched there.
First movers have it rough
The ecommerce landscape in Southeast Asia has diversified since Qoo10 came in. There's an explosion of shopping sites in the region founded by startups. Bigger Asian players like Rakuten and Taobao want a slice of the region. Rocket Internet, meanwhile, has poured hundreds of millions into its ecommerce ventures.
These new operations are benefiting from the effort Qoo10 has put in to educate the market.
"One of the biggest obstacles we faced was that there were few developed merchants. There were no owners who were trained and focused on ecommerce."
This meant that the company had to go out of its way to get retailers and wholesalers onto its marketplace. Persuasion was just the first part: Qoo10 had to manage seller's expectations should there be no orders from buyers.
The rising intensity of the competition has meant more pressure for Ku. But ecommerce is a growing market in Southeast Asia, so there are spoils to be shared.
See: Qoo10 transactions in Asia doubled to USD 224M in one year; company gunning for IPO
It plans to devote more attention to marketing in Indonesia and Japan in the coming months. It's also looking to potentially list either on NASDAQ or the Hong Kong Stock Exchange by the end of next year or early 2016, depending on whether they can meet targets.
With ecommerce as fast-moving as it is, Ku cannot afford to stand still. But it's a challenge he enjoys.
"Entrepreneurship is tough, I wouldn't recommend it to everyone. You'll have to enjoy a hellish amount of troubles and challenges," he says.
"I have my wife and my children. I can't spend as much time on my family as I want to. So they have to be understanding."