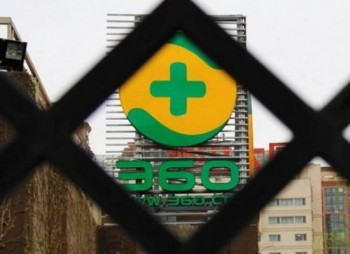 Qihoo 360 is a company with more than a few enemies, but despite its ongoing feud with Baidu and Tencent, right now it seems to be a disagreement with a Chinese newspaper called the National Business Daily (NBD) that's generating all of the negative vibes.
It all started this spring, when the NBD ran a lengthy piece ostensibly exposing security flaws in Qihoo's software and not-so-subtly calling the company a "cancer of the internet." The company, needless to say, denied everything, filed a complaint about the paper with authorities, and threatened to sue. NBD stuck to its guns, but when the paper ran yet another multi-page article about the evils of Qihoo this summer, the company filed a lawsuit.
Now, the NBD has announced that it has retained the services of two prominent law firms to fight Qihoo in court, and also that it is collecting evidence about those people slandering it on the internet and will turn the information over to authorities for criminal prosecutions.
With neither side backing down, it looks like the two parties are headed for a courtroom clash. That could be bad news for Qihoo, in part because it has an abysmal track record in China's courts and in part because a public legal battle will only bring more attention to the NBD's accusations, whether they're valid or not. And of course, a legal brawl isn't going to look great for the NBD either, especially if Qihoo can prove in court that some or all of its claims were inaccurate.
So it looks like both companies have muscled themselves into a situation that's bad for both parties. Hope you've got your popcorn ready, because no matter which way the cookie crumbles, hearing what a judge decides about Qihoo's supposed security flaws will be very interesting. Say what you will about Qihoo's PR tactics, but this is definitely a company you can't accuse of being boring!
(via TechWeb)