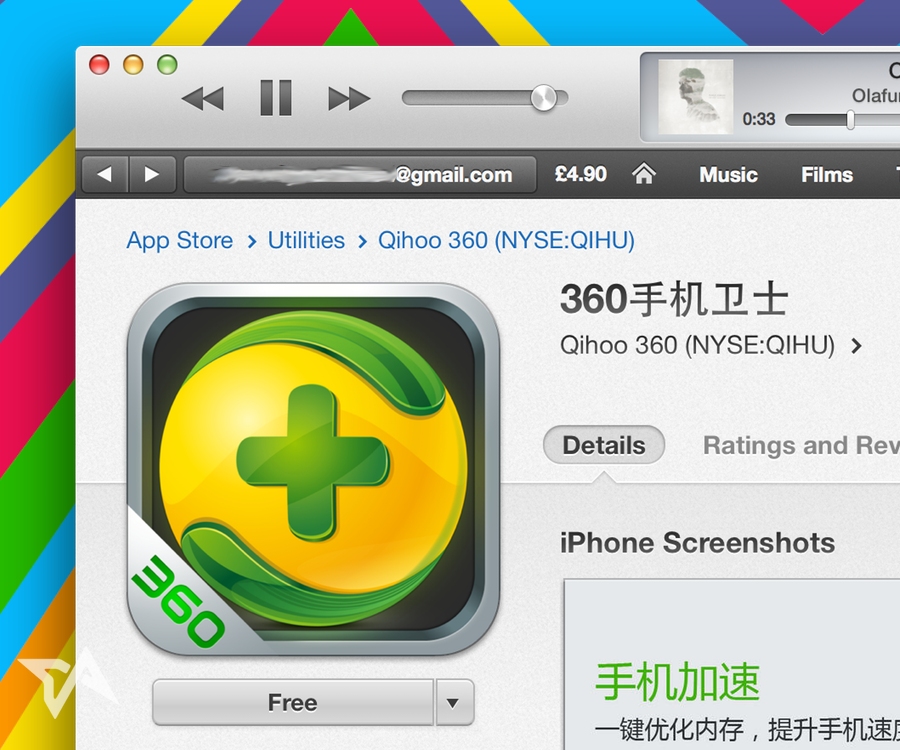 Chinese web company Qihoo (NYSE:QIHU), makers of China's second most popular search engine, last year suffered the ignominy of being banned from Apple's iOS App Store. That long ban is now over. Five Qihoo apps are now in the App Store, but not all of them have reappeared. The company had more than 20 iOS published in January 2013, before they were banished.
Qihoo's apps are restored just as they were pulled – in mystery. Tech in Asia has asked both Qihoo and Apple (NASDAQ:AAPL) about the situation multiple times in the past year, but neither side has spoken out.
A report in Chinese media last year alleged that Apple banned Qihoo's apps due to the company's systematic abuses of the iOS ecosystem, such as manipulating App Store rankings, and encouraging the jailbreaking of iPhones by making iPhone and iPad apps available as downloads outside of the App Store.
Android is China's mobile OS of choice, so the year-long Apple ban might not have hit Qihoo too hard. Indeed, Qihoo's most recent earnings report (Q3 PDF is here; Q4's is due later today) shows that the firm's suite of mobile apps reached a record 408 million users in September 2013, compared to 149 million in September 2012.
Qihoo's 360 Mobile Safe, 360 Battery Doctor, 360 Daily Deals, 360 Backup, and Kouxin messaging app are now available in the iOS App Store. But other apps from the company, such as 360 Mobile Browser, have yet to return. Here's the scene in the App Store right now: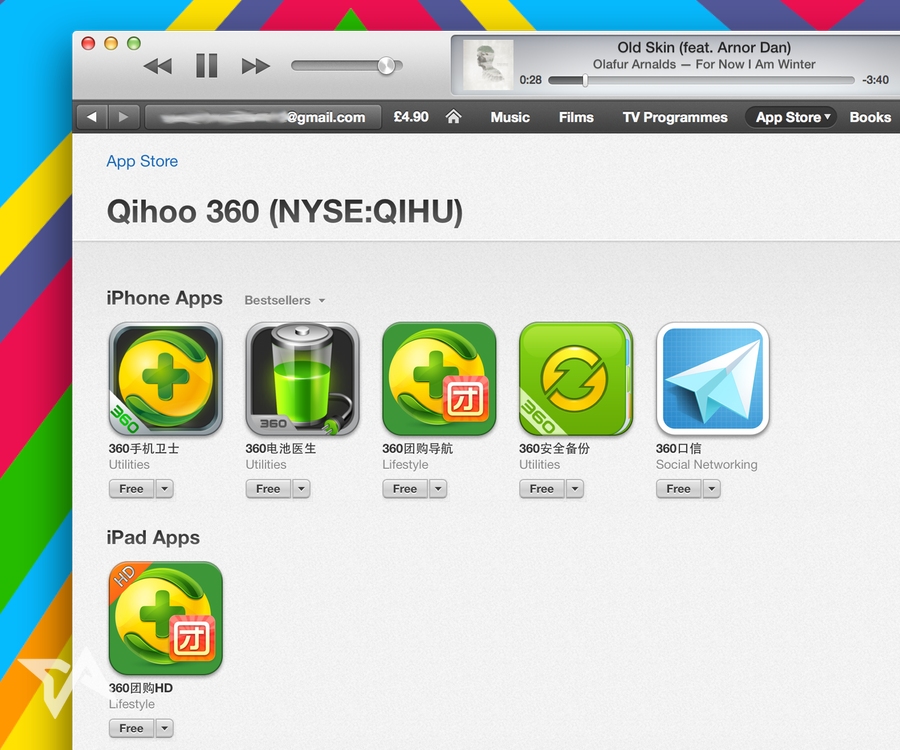 (Editing by Josh Horwitz)