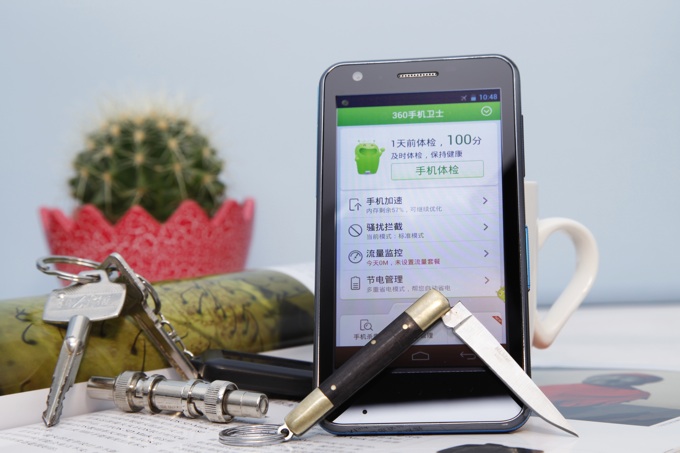 Today, internet security company Qihoo 360 and electronics maker Haier announced the joint launch of a new dual-core smartphone the companies claim is China's fastest smartphone under 3000 RMB ($476). The Battleship will cost 1888 RMB ($299) for the first 10,000 buyers (after that it goes up 1999 RMB, about $317), and is reportedly water-, dust-, and scrape-proof thanks to its second-generation Gorilla Glass touchscreen. Note: waterproof here just means it's spill resistant; you can't take it scuba diving or anything like that.
Speaking of the screen, it's 4.5 inches and displays in 720p, which should be a treat for fans of HD content. It also features a small front-facing camera for video chatting and an 8MP camera on the back for photo and video (the phone supports 1080p video). Being a 360-branded phone, it's no surprise the makers are also touting its software safety, and it features all sorts of bells and whistles from anti-virus protection to anti-theft solutions and identity protection options. But users will also be happy to hear it's running the shiny new(ish) Android 4.0, still a relative rarity for domestically-made smartphones.
All in all it sounds like quite a capable device, and that's thanks in no small part to Qihoo users. According to the company, many of the features and even the "Battleship" name of the phone are based on user suggestions.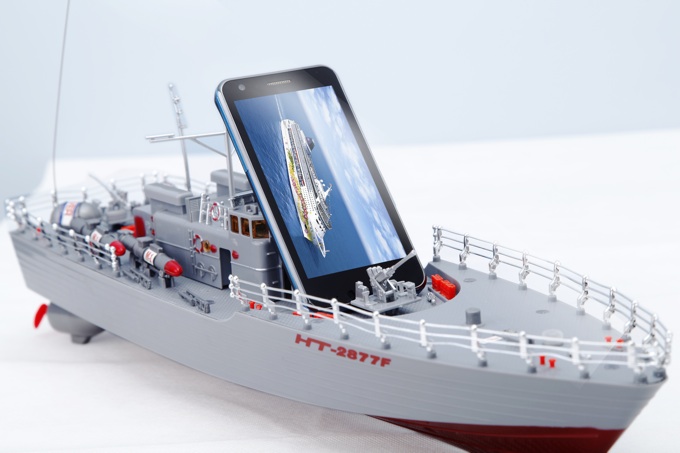 Qihoo has been having a rough time in the press over the past couple days, and this launch most definitely matters. Just yesterday I wrote about how CEO Zhou Hongyi is involved in yet another online squabble, and the Chinese press is reporting that Qihoo helped design China's Great Firewall (GFW). But neither of these stories is nearly as damning as the Anonymous Analytics report published last night that claims Qihoo has been fraudulently over-representing its web traffic. Qihoo has denied that it is falsifying internet traffic data, and CEO Zhou Hongyi said on his weibo the GFW reports are also false. But the company's stock still fell more than seven percentage points yesterday, and I suspect many at the company are hoping today's Battleship launch may help the company make up some of that lost ground.
A quick glance at discussion of Qihoo on Sina Weibo shows that there's a lot of discussion about the fraud charges, but some users are excited about the new phone as well. We've yet to see how it performs in the field, but if it lives up to its specs, it should be a strong competitor in China's escalating cheap smartphone wars.