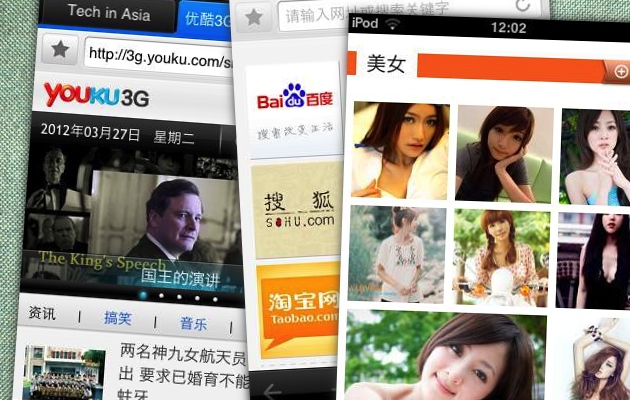 Qihoo 360 (NYSE:QIHU) is following up on its pretty popular 360 Browser HD for iPad by launching a brand-new version for the small-screen: the 360 Browser for iPhone. It features stand-out blue tabs, a 'new tab' homepage, a sliding panel UI trick for quick access to favourites and web history, and a built-in Flipboard clone for reading news.
That Flipboard-like aspect is a neat idea, allowing users to catch up on news and gossip in the browser but without suffering the usually lousy mobile layout of most websites. And perhaps Chinese people love web portals – explaining the ongoing success of AOL-like sites in the country, just like Qihoo's own efforts – the new 360 Browser for iPhone also incorporates preset reading categories such as fashion, sports, entertainment, and "beautiful girls."
To access all that extra content, just flick to one side on the new tab homepage, and it's all laid out there, with extra categories available to add: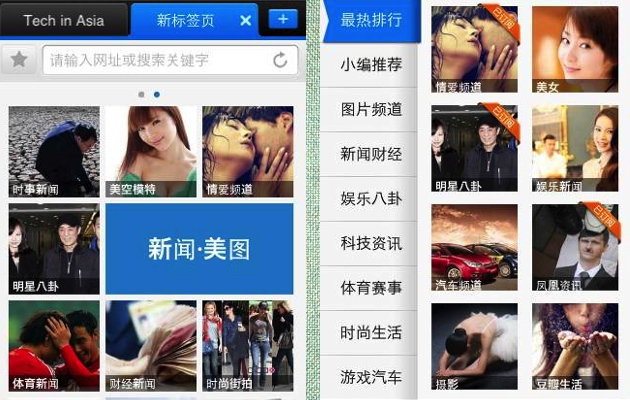 The tabs themselves are scrollable, which will need to be done if more than two are open. The only issue is that the 'x' for closing each tab is way too close to the button for opening a new one, making mis-hits very likely.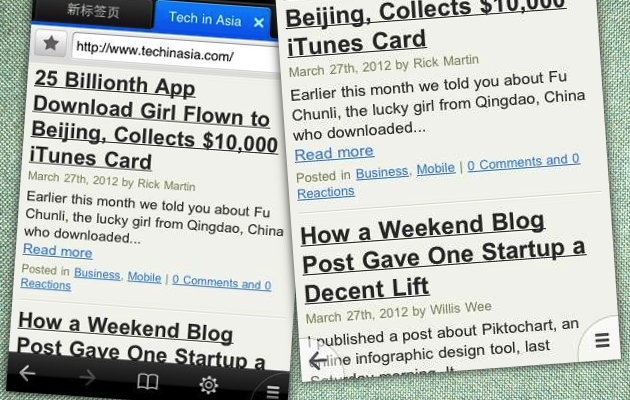 The black toolbar at the bottom (pictured above) is collapsable to give you effective fullscreen reading.
All in all – despite it perhaps sounding stuffed with feature-bloat – it's an impressive and quick browser that's worth trying out for Chinese web users. There's already an Android version of this which has much of the same feature-set and UI cues. With Safari browser on iOS having little to recommend it, there's plenty of choice in the market so that users can find a web browser that suits them.
Qihoo's desktop browser recently surpassed Microsoft's Internet Explorer in terms of usage in China, though some would say that it used some shady and low-down tactics in doing so. The more locked-down nature of iOS should prevent the company, however, in engaging in malpratice on people's mobiles.
The 360 Browser for iPhone app hasn't yet hit the iTunes Store, so in the meantime it's usable only by people who have jaibroken their iPhones. The '.ipa' file, which is a 7MB download, and more info can be found on this 360 BBS page.