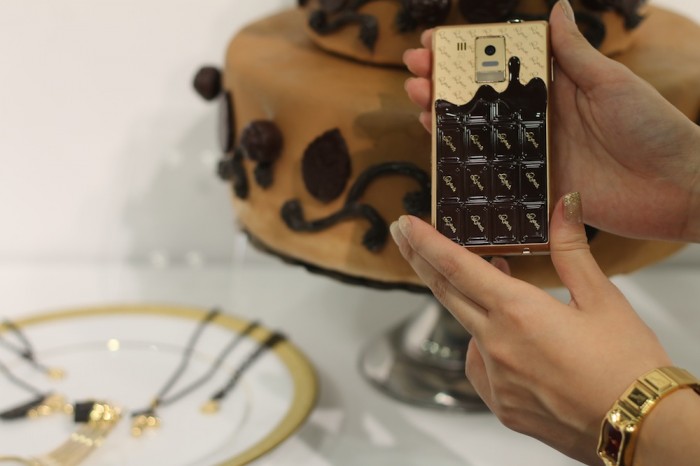 Last night we told you about our talk with Rovio, the creators of Angry Birds, who told us their plans for a Valentine's Day launch of their game on Facebook. But it looks like they aren't the only company scheduling a launch on that holiday, as we learned today that Sharp is planning to release its unique Q-pot smartphones (aka 'the chocolate phone') on February 14th in Japan.
We first saw this unusual handset back at Docomo's phone event last fall. I thought it was pretty weird then, and in fact, I still think it's pretty weird! But given that customers can pre-order [1] leading up to its Valentines Day launch, this suddenly becomes a very cool gift idea for geeky girlfriends.
It runs Android 2.3, and even has a 'chocolaty' display on its home screen. While the phone is rated for water resistance, I'm not certain what would happen if this were dropped in a glass of milk.
The Q-pot is a limited edition phone too, with only 50,000 units being produced [2]. So if you're planning to impress your lady friend with this one, you might want to hit the stores early.