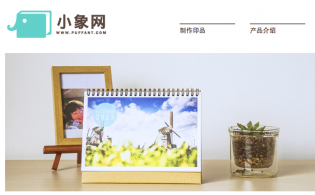 I have always liked customizing things. Cafepress was a godsend to me when I first discovered it, and I even ran a little shop on the site for a while making money selling funny t-shirts to strangers. I have always wondered why China's internet doesn't seem to have a similar service, especially given how inexpensive paper, clothing and printing can be. And now, finally, it does have one in the form of Shenzhen-based startup Puffant.
Actually, Puffant has been around since late last year (albeit in beta form), but the current iteration of its site is beautifully designed and instantly appealing. It's easy to figure out and within a few minutes I had signed up for an account and started designing some postcards. The system is really simple: you upload photos which then appear in a navigation bar at left, then you drag them onto the products in the center and resize/position them as you see fit. In the image below, you can see what I have done to make a postcard with an image I uploaded of our dog Maya: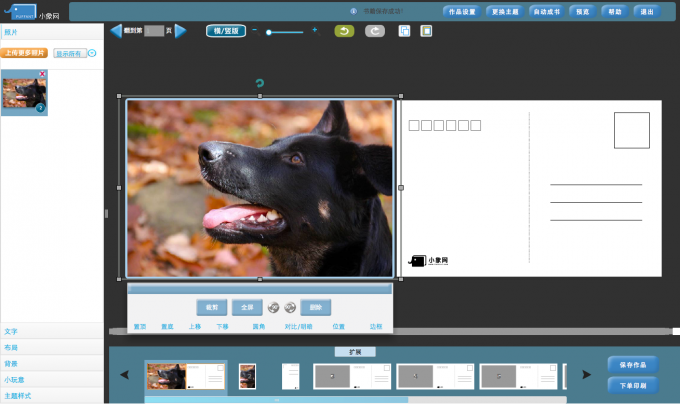 One you have finished your design, ordering prints of it is a relatively simple process, and thankfully they're pretty inexpensive. A pack of eight postcards, for example, is just 16 RMB ($2.50), which isn't too bad for custom work. I haven't seen the final products, but they're all produced using an HP Indigo Digital Press (a professional-quality digital printing machine the size of a closet, not the kind of HP printer you have at home) so the quality should be fine. But you don't have to make things just for yourself; you can also share and sell your products at a markup of your choosing, and if you're looking for coffee table photography books, there are a few decent ones on the site.
I did find the Puffant system seemed to be a bit slow at times, but that may just be a reflection of my extreme distance from the company's Shenzhen headquarters. My biggest complaint is that the company doesn't yet print on any kind of cloth, so if you're looking to make custom t-shirts or canvas tote bags, you're still going to have to find somewhere else. In fact, Puffant's available product offerings at present are pretty thin, with just a few types of books and cards available for customization. But it's a startup, after all, and with support I feel certain the company's offerings will expand over the next few years.
In the meantime, though, Puffant joins Kuukie on the list of essential bookmarks for people who, like me, enjoy seeing their digital work on a printed page or card every now and then.