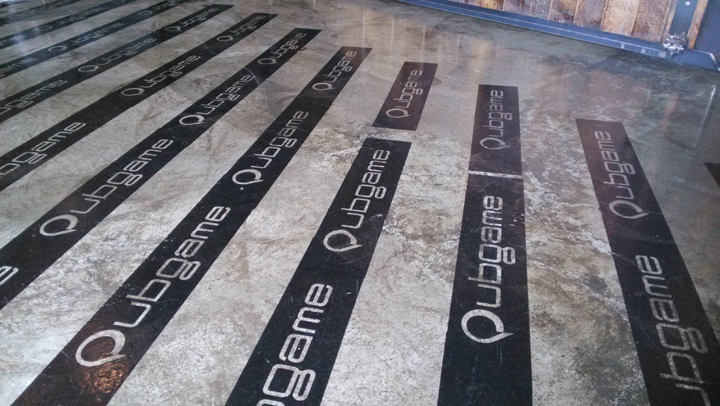 Having raised around $5 million recently, Benjamin Tseng, the founder and CEO of Pubgame, is looking to bring his startup to the next level. The plan is to expand the game publishing platform from Taiwan to Southeast Asia, specifically Thailand, Malaysia, and Indonesia.
Founded in December, 2010, Pubgame is a gaming platform that licenses games and markets them to Taiwanese consumers. Today, Pubgame has more than 16 titles launched and is achieving $100 ARPU per month.
In its early days, the first game that it brought in was one made in Germany, but the team quickly found out that it wasn't easy localizing western games for the Taiwanese market. The game only made a few thousand dollars in the first month. With so much invested to bringing that German game to Taiwan, the company's financial health was threatened. At the end of 2011, Pubgame was close to shutting down. The startup had one more chance to reverse the situation. Its bet was to bring in Fu Hao Chuan Qi (富豪傳奇), a game from China. Thankfully, it became a big hit in Taiwan. Pubgame increased its revenue by a factor of 120 from late 2011 to 2012.
Secret sauce
Pubgame's success isn't based on luck. Not entirely, at least. Ben explained that identifying a potential hit game in Taiwan is more of a science than an art. To do that, Pubgame picks popular titles and tests them with several target groups on different platforms, segmenting the audience by age, sex, country, and interests. The key is to find a demographic group that is willing to spend time and money on the game. Once the target group is defined, Pubgame will invest heavily in ads to capture even more of the target audience.
Ben explains that he sees Pubgame like a retailer or even a data analytics company rather than a gaming company. With its data-centric approach towards gaming, Ben says that Pubgame is well-known among gaming studios in China. Many of these studios already have their hit games developed and wouldn't mind bringing them to Taiwan through Pubgame, which covers both localization and marketing costs.
One winning factor about Pubgame is that it doesn't pay upfront licensing fees to game developers. Rather it works on a revenue share with gaming studios. So the only investment that Pubgame risks is its localization and promotion fees. Its methodology isn't foolproof but Ben tells us that 80 percent of the games that he has brought in have at least broken even.
The fruit of failures and hardship
Benjamin, though trained as a computer engineer, didn't know much about games at the beginning of his career. With lots of experience under his belt, he has faced his fair share of failures. But without all that, Pubgame wouldn't have had the success it has today.
Benjamin started his career in Holland, where he worked in the computer accessory industry (hard drives, memory sticks, etc) as an engineer from 1996 to 1999. While working as an engineer, he also helped in customer service and logistics.
In 2000, he returned to Taiwan to start a group-buying e-commerce site. Unfortunately, it was too early for both consumers and merchants to understand the internet, let alone paying on the internet. The venture failed soon after.
In 2001, Ben worked at iaSolution as a product manager, building a Java-based games app store. It was too early back then and he faced difficulties because mobile telecom companies didn't quite understand value-added services (VAS) at that time. Even though many of them were keen to try the app store model later, not many telcos were really pushing gaming content on mobile. Plus, the early days of Java-based games were usually single player games and had a very short lifespan among gamers.
In 2003, he moved on to Fullerton Technology, a publicly-listed company in Taiwan. At Fullerton, Benjamin managed three business units: digital marketing, data mining, and a mobile ticketing platform that helped cinemas sell movie tickets. Managing the movie mobile platform put Benjamin in the front seat of the growing mobile industry in Taiwan. In 2004, the service sold 2,000 tickets in its first month. It was selling two million tickets a month by the time he left in 2011.
Looking back, Benjamin says that his past experience contributed a lot to Pubgame's early success, putting multiple skills like marketing, data mining, and leadership to great use. Perhaps it is worth pointing out that Ben didn't give up being an entrepreneur. Many who have stumbled across the hurdles he has gone through might have raised the white flag. But Ben didn't and his reward is the sweet taste of success.
It's too early to tell if Pubgame can remain successful, especially when it expands outside of Taiwan to the uber-diverse Southeast Asian market. But this is an exciting time for Ben and his team. We'll be watching with much anticipation.
(Editing by Anh-Minh Do and Steven Millward)