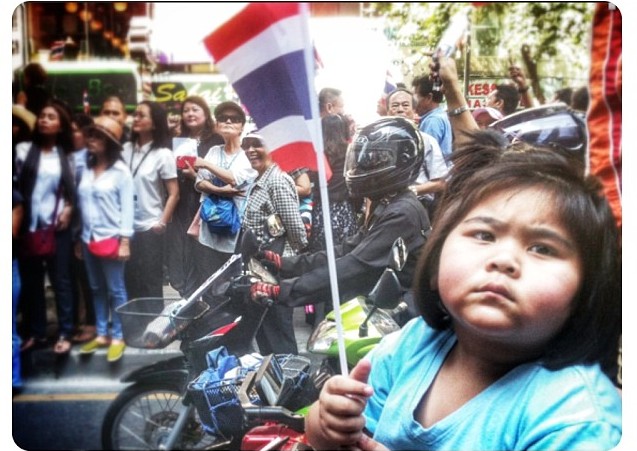 The protests against the Thai government has been ongoing in Thailand since the beginning of November and it doesn't seem like it will end anytime soon. Right now, anti-government protesters have pledged to "shut down" Bangkok starting from January 13 onwards.
Protestors have announced the main areas that will be targeted. As a Thai who has, sadly, gone through several protests in my lifetime, I'd recommend avoiding the hotspots and be mentally prepared for crazy traffic.
Considering almost everyone has a smartphone in hand, here are some apps, which are available in English, that should make life easier during this period:
1. Whistle for Thai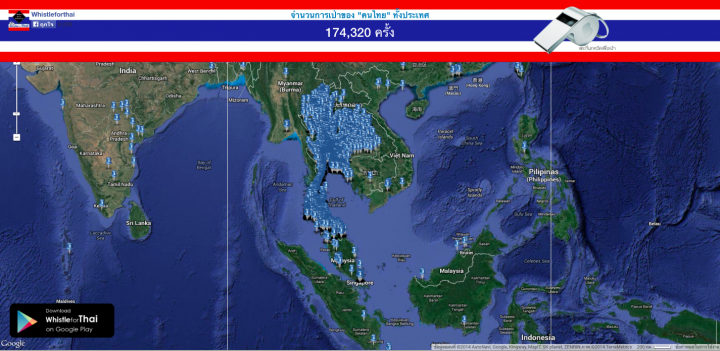 Protesters have been using whistles as a show of force on the streets. If you believe in it and want to be part of it, this app is quite useful. As the name suggests, Whistle for Thai is an Android app that will make whistling sounds using your phone. Useful if you want to save your breath. But if you're adverse to the noise, there's a map that shows where they're being made, and lets you avoid them.
2. Traffic report apps
You will need this. Besides Google Map, the BMA Live Traffic app for iOS provides real-time access to road traffic information from traffic cameras in Bangkok area. For Android, Bangkok Traffic app is a good alternative.
AIS telco customers can download an app that shows them live traffic reports. They can also use it to report traffic accidents.
3. Transportation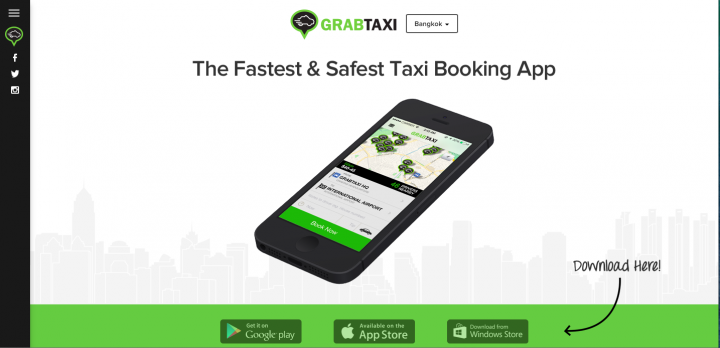 Transportation could be a big issue during the shut-down. For taxis, Rocket Internet's Easy Taxi and indendent startup Grab Taxi are free and useful apps (with service fees) that will help you book a cab while others are trying to hail one on the streets.
But since traffic is unpredictable and you could be stuck in the car for hours, public transportation such as the BTS, MRT, or BRT could be a good alternative. BangkokGate provide the maps for all the transportation systems and it can help you find an easy route to where you want to go. The app has offline maps of how the whole transit system's connected. In addition, the official Bangkok MRT app is also useful as it helps plan a journey with point-to-point search and data on average traveling time, fares, and more.
4. Apps for emergencies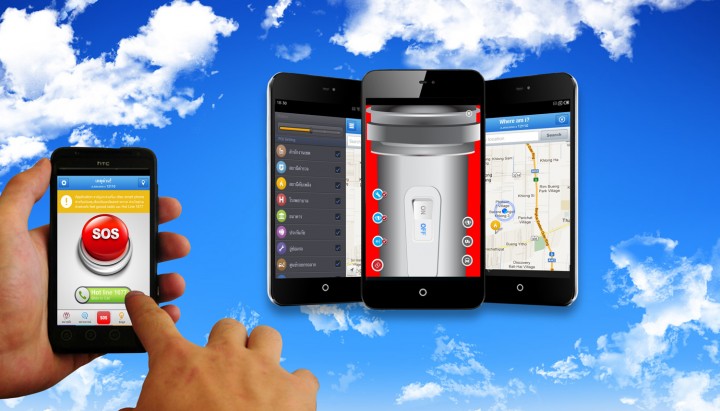 You don't want to get yourself in a bad situation, but in case it happens, there are a few apps that should be useful during an emergency. If your phone is on the Dtac network, the telco has an emergency assistant app that helps users contact non-profit emergency responder Ruam Duay Chuay Kan's hotline (dial 1677 from within Thailand) using an SOS button to report incidents and request emergency assistance 24 hours a day. When the SOS button is pressed, a very loud noise will come out as a call for help, and the system will automatically send SMSes to three previously designated numbers.
BES I lert U is an app by Bangkok Hospital group. Users can connect to the emergency ambulance command and control centers by pining their current locations on a map. The nearest hospital will then send out a hospital team to pick up the user and provide basic life support before moving the patient to the hospital.
(Image credit: 3ho8 instagram)
(Editing by Terence Lee)