How does it feel when you're about to board that bus and you realize you forgot your wallet? Or how does it feel when you lose your precious phone that connects you to the rest of the world? We cannot entirely control these situations, but we can definitely prevent them from happening. Here's a possible solution for you:
Protag
 (video demo above), a lost and found mobile security system that works on both iOS and Android platforms, alerts you when you're a certain distance away from your valuables.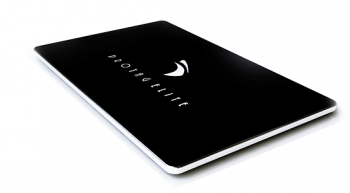 And here's some of the reasons why Protag was also one of our finalists at our Startup Arena Singapore 2012 competition. It also recently launched a new version of its product, called the "Protag Elite" with improved features such as:
Smart locator: The Elite app records the last known time and location of your lost item, making it easy to trace back where you first misplaced it. It's also accessible online, where the app automatically updates the information onto the Protag Trace account, an online dashboard that keeps track of your mobile phone and other valuables.
Smart alerts: You wouldn't want to get unnecessary alerts when you're at home. So the device is also smart enough to detect that you're in the "safe zone", which is determined by the WiFi boundaries set by you. If you leave your safe zone without your items, it will also remind you that you've left it behind. So no more wasted trips should you forget something important!
3. Smart radar: For the frequent business travellers, it would be awesome to know when your luggage arrives on the belt at baggage claim. With its smart radar, you will be alerted when your luggage arrives. The radar basically scans an area of 100 feet in radius around you to pinpoint the exact location, allowing you to claim your luggage as soon as possible
Mobile security: We all keep sensitive information in our phone. The Elite app allows you to lock, backup, and delete your information remotely from your online account. You can also take a photo of the thief. In the event that the phone detects a switch in the SIM card, it will also capture the new details and send a SMS to the second emergency number you've set in the system.
Two-stage crowd tracking: When you return to the last known location of your valuables and discover it is no longer there, you can upload the information onto the Elite app. Should they come within the range of any users' mobile phones, the new location will then be updated on the account. You are also able to contact the user to help retrieve your wallet. This feature will be available this December.
Reporting system for good samaritans: If someone finds your lost item, he or she can easily report the loss by keying in the serial number found on the protag website.
The device is mainly catered to working professionals and has a slim and sleek design that can be put into wallets without taking up too much space. The startup currently has a presence in 10 different countries in Southeast Asia, and is looking beyond that into China, Australia, Hong Kong, and the United States.
Since the competition, Protag also raised $480,000 from Red Dot Ventures late last year, and more recently launched a new Indiegogo in the hopes of raising $100,000 for sale of the device at $29 per unit. The campaign has currently raised a total of $34,248 and has 12 more days to go. The money will be used to manufacture more Protag units.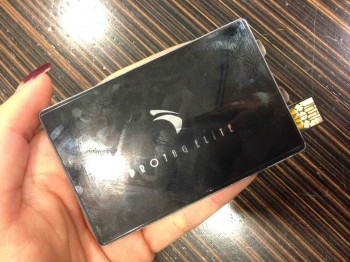 When asked on how long the device would last, CEO Rick Tan told me one battery charge lasts for a year and the device can last up to 10 years (pictured right, with USB out), thanks to recent product development that increases its lifespan. The company is also looking at selling the device in different colors, and will be selling 500 white Protags if they reach 1,000 shares on its Facebook poll.
If you want to prevent yourself from losing things that matter to you, you can support the Protag team on Indiegogo today.
(Editing by Paul Bischoff and Anh-Minh Do)