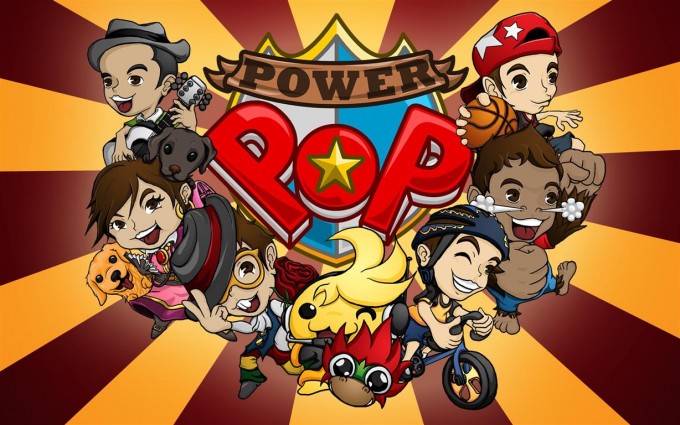 Indonesian comedy band Project Pop is quite famous in Indonesia. Since the group's debut on TVs with its previously named group Project-P in the 1990's, they have become quite a household name here. Yesterday, the band announced the launch of a game titled Power Pop which features members of the group as characters.
The game itself is built by local developer Own Games. This Power Pop game is built for Nokia Asha Full Touch phones and will cost you IDR 5,000 (US$0.50) for the full version. Power Pop is a 2D side scrolling action game where you are the main character and must fend off invading pirates which are looking to steal the island. Yes, it's not a typo, the pirates are indeed trying to steal the island. not invade. That's the kind of wacky premise that suits Project Pop just fine.
Each game character comes with its own special attributes, like Tika Panggabean's dogs and Yosi's basketball. One of the trademarks of Own Games' titles is its mascot, Tako, which shows up in each of its games. This time Tako is a secret playable character after you complete the game. The team insists that for each and every project, Tako must be involved as this is Own Games' personal touch. This kind of idealism has led to the studio rejecting a few offers to build games for other parties.
Pitching with a tweet
Own Games founder Eldwin Viriya told me that the game was released two weeks ago, and in that short time it has been downloaded over 18,000 times on the Nokia store. He also talked about the story of how his team got this project in the first place: by pitching with a cold tweet.
Eldwin sent a tweet to one of Project Pop's members, Tika, to ask if she's interested to build a game together. The following day, the group was meeting Project Pop's manager. But it took quite some time and persuasion to get Project Pop onboard with the game idea.
Own Games has so far built eight titles, all aimed mostly at Nokia users and/or Nokia's Symbian OS. The developer won the recent Lumia Apps Olympiad in Indonesia with its Windows Phone game called DragManArds. The startup was also one of the winners at Ancol's Coding on the Beach competition.
You can give the game a try here. The band also sells some Power Pop merchandise which can be shipped worldwide from here.