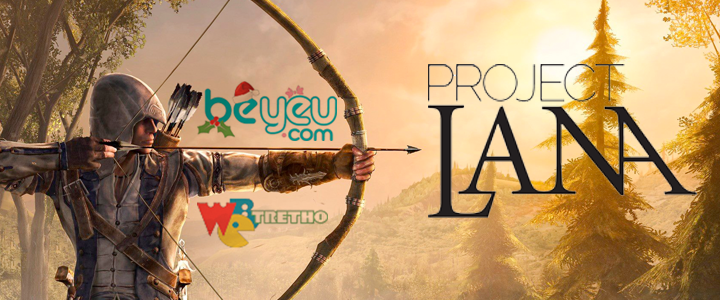 If you've been following Vietnam's e-commerce battlefield lately, you'll likely know of Project Lana. It's an e-commerce operation backed by IDG Ventures Vietnam that focuses on a very specific Vietnam demographic: women.
Project Lana, which was a stealth project backed by IDG Ventures Vietnam up until only recently, started out as a spin-off from the famed Webtretho. Webtretho, which means "youthful web", is Vietnam's most successful forum targeted at women, which has more than one million users. Management and founders at Project Lana (and IDGVV) decided that building an e-commerce platform on top of the Webtretho user-base would be a great strategy. Thus, they spun off several sites including: Lamdieu, Beyeu, and Foreva. One is for fashion and beauty products, one is for mother-and-baby products, and one is for lingerie. Within a year, the project has hired top-flight people across the Vietnamese startup ecosystem to build snazzy mobile apps and tackle the e-commerce battle head on.
Today, a host of rumors were circling about Project Lana and that it was laying off a large number of people (60 percent of them, an insider source suggested) and killing off two of its major sites. But James Vuong, CEO of Project Lana, says that they are not killing any sites. In fact, they are just refocusing and moving staff around. "The truth is, we really launched many verticals to test the market and decided to choose one after getting some hard data." That means beauty products, fashion, and lingerie are out. That's Foreva and Lamdieu. The two e-stores will remain open, but most of the remaining staff that were not laid off will be moved to the Beyeu and Webtretho projects. It's not clear how many are losing their jobs in this reshuffle.
This all reflects the nature of Vietnam's rather volatile and unpredictable market. The refocus at Project Lana will mainly include Beyeu and Webtretho. As David Tran, CEO of the e-commerce group, says: "The market has spoken: people want baby products."
Vuong had this to say:
To quote some of the best advice: "we need to put all the wood behind one arrow". This is not uncommon. When Steve Jobs went back to Apple, he decided to kill all other products except for three, one in each category. Google was famously known to have way too many products that do not seem to be part of any grand strategy or direction. As a matter of fact, they didn't even have the same look and feel before, but after Larry Page took over as CEO, they killed a bunch of products including the much beloved RSS reader and now the look and feel of all Google products starts looking like it's from the same company.
This news may send shockwaves through the e-commerce industry in Vietnam, which has only recently bore witness to VNG's 123.vn shutting down (we confirmed this via email with VNG) and the merging of some staff with 123mua.vn (VNG's consumer-to-consumer e-commerce marketplace), the merging of CungMua and NhomMua (Vietnam's top three and top four daily deals sites), and the announcement that Rakuten is entering the Vietnamese market. Clearly, it's the end of the year, and companies are cutting their losses before hitting 2014.
On a positive note, this will be a big change for the mother-and-baby products market. Project Lana will now focus very specifically on Beyeu for its e-commerce side. This could be dangerous for competing companies like Taembe and Liulo, which will be facing a more focused Project Lana squad entering 2014.
(Editing by Steven Millward)