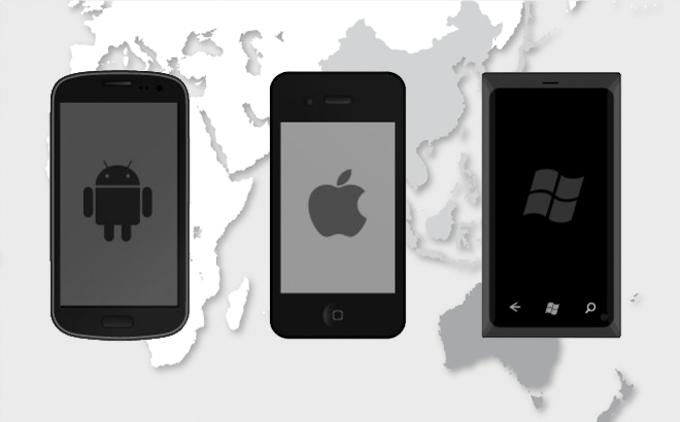 Last year, research firm GfK reported 2011 smartphone sales in the region grew by 78 percent. This year, GfK released a similar report on smartphone adoption in the region in the first three quarters of 2013. This means a growing number of feature phone users are now shifting to smartphones. During the first three quarters of this year, consumers from Singapore, Malaysia, Thailand, Indonesia, Vietnam, Cambodia, and the Philippines spent $10.8 billion on nearly 41.5 million smartphones.
Cheap phones push sales up
As we noted earlier, cost remains a huge factor. GfK Asia's Gerard Tan says:
The increasing affordability of smartphones, particularly in the developing markets, is helping many consumers in these countries make the switch from their basic feature phones to own their very first smartphone.
Tan adds that in September alone, one in every two mobile handsets purchased in the region was a smartphone.
Android dominates
Android continues to dominate the market. It has a 72 percent market share in the region where it's most widespread in the Philippines, Malaysia, and Singapore.
In the Philippines, nine out of 10 smartphone users are on Android. In Indonesia, while there are still 15 million consumers on BlackBerry, Android smartphone sales still jumped 23 percent in a year.
Phablets: a new trend
We were already familiar with smartphone adoption rising year on year, but this time, GfK is seeing a new trend in southeast Asia: consumers' attraction to phablets.
Tan defines phablets as "mobile devices with cellular voice phone functionality and a display between 5.6 inches and 6.99 inches." And while this kind of phone only entered the region in mid-2013, over 460,000 phablet units have already been sold in the region.
Smartphones with screens sized four inches and above occupied 13 percent of total sales last year. This year, it more than doubled its share to 27 percent. This means one in four smartphones sold has a screen size of at least four inches.
Tan says southeast Asia is likely to see "greater uptake as more models enter the market." He adds:
The substantial 50 percent of feature phone buyers in Southeast Asia who have yet to convert to using smartphone presents much potential still for manufacturers, and we predict a continued uptrend and exponential growth in the smartphone market in this region.
Here's some other notable information in GfK's report:
Indonesia has the greatest smartphone sales volume and value. Since the beginning of this year, Indonesian consumers have already bought 14.8 million smartphones.
Thailand and Malaysia followed suit with 7.2 million and 6.4 million units sold respectively.
Vietnam and Thailand are the fastest growing markets for smartphones.
(Editing by Paul Bischoff)