Having the mindset to start a business is good, but having the mental strength to bounce back after several failed ventures and really make it in the end is something else entirely. Andry Suhaili, founder and CEO of Indonesia's price comparison company PriceArea 1, recently announced that his company was acquired by South Korea's Yello Mobile. Suhaili himself has been in the thick of the entrepreneurship world over the past 10 years, shutting down a few companies in the process but still coming back even stronger to build the next venture.
(See: Yello Mobile acquires Indonesian price comparison site PriceArea)
PriceArea, which launched in 2010, now offers 15 million products from over 860,000 sellers. Last year, the site received 12 million visits and claims to be the first price comparison website in Indonesia.
Striving for education excellence since early years
Suhaili's journey began on the small island of Bangka. After completing half of his elementary years there, he headed to Jakarta and the capital's superior schools. He continued his junior and senior high school education in Singapore, and then obtained his university degree in Los Angeles. The journey was quite tough for him as he had to adapt to new friends and ways of learning in different schools.
"Being a kid from a small town, I had trouble coping with studies and making friends – mainly because the language barrier from [Bangka] dialect to proper Bahasa [Indonesia] – but I managed to pass the class [in Jakarta]," says Suhaili. "I faced the same problem [when moving to Singapore]. But that time was much harder, because it's English, and I barely passed my first year in junior high school."
Through hard work, Suhaili was able to overcome any adversity he encountered as a student. While a lot of his peers would have been happy just laying back and studying as required in their schools, Suhaili was the one who asked his parents to transfer him from one school to another so he could learn more things. He finally topped his class in the second year of junior high school in Singapore.
"That was the first time I experienced what success felt like," Suhaili says.
After completing his bachelor's degree in computer animation, he interned as a creative designer at Ogilvy and Mather in Los Angeles for six months. After years spent overseas, Suhaili finally decided to return home to Indonesia.
"Having a major degree in computer animation and minor in computer science, back then I didn't know what I can do to achieve my dreams in Indonesia," he says. "But the reason was because I made a promise to my mom that I would return for good [after completing my degree]. Although not for the country, but at least for my family."
Finding new opportunities from crisis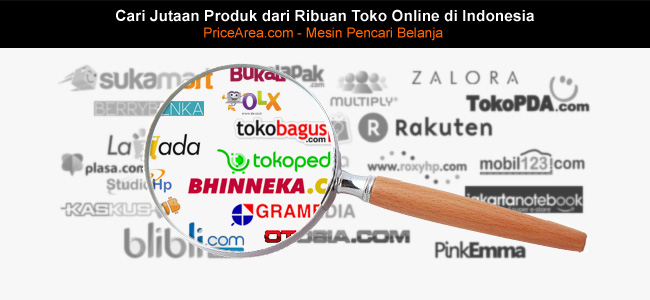 What's the reason behind Suhaili's entrepreneurial spirit?
"I always wanted to be rich and successful. To do that, I needed to become an entrepreneur," Suhaili adds. "Soon after I returned from the USA, I formed my first business in a garage with two interns as my employees."
His first instinct when choosing what kind of company he wanted to run was the kind where he could apply his top academic skill – computer animation. He started a design house and web development agency in 2004 called Artic, which later expanded to a full service advertising agency. While things looked good in the first four years, things took a painful turn for Suhaili.
"The company was doing well until 2008 when most of my clients got struck by the economic crisis [they had to cut advertising budget to 50 percent]. I had to lay off half of my employees, including my art and creative directors," he says
The agency had 40 employees during its golden days, but shrunk to just nine during the global crisis after clients were forced to cut advertising budgets by 50 percent.
It was then that Suhaili started to experiment with online business ideas as alternative backup plans. His first online venture was an online community website for advertising and marketing enthusiasts. Although it was doing well, Suhaili found it hard to scale the business as there was a limited number of advertising companies in Indonesia.
"At the end of the year, I wanted to do something bigger. [Online marketplace] CekLagi.com was born to aim at a bigger market, which were the offline retailers. The site lasted for two years, after I realized that a solution for offline retailers was probably too early. That's when CekLagi transformed into PriceArea," explains Suhaili.
(See: 40 must-read Asian founder stories in 2013)
Of course, running multiple business ideas at the same time was quite tough. Suhaili remembered that the biggest challenge he had back then was to keep the ideas flowing while staying physically fit himself. "Advertising is all about being full of creative ideas and long hours of work, especially when handling an important project campaign or meeting deadline," Suhaili says.
Suhaili had to decide whether to push forward or cut his losses. "At that time, I gave myself two options. Either expand or abandon [my company]. I abandoned Artic, because the team structure was scattered and it was almost impossible to pick up from what we had back in 2008. I chose to expand CekLagi and transformed it into something that fit better in the market – PriceArea."
Inspired by Google's rapid rise to stardom, Suhaili wants to have something that the web search giant doesn't have. That's why he built PriceArea, to help enable people find the most updated offers online.
From creatives to geeks
PriceArea started with nine people, which has grown to a 19-man team today. Suhaili recalls his biggest challenge in his career so far as transitioning himself from running an advertising business to a tech startup. "Financially it was a huge difference from handling huge client's billing to no income at all." He adds, "There was a big change in human resources, where I used to deal with creative people, suddenly changed to developers."
This big change and transition didn't stop him from moving ahead with the entrepreneur lifestyle. "I'm not afraid of failure and becoming poor because of my failure. Thats why I started my own company at 22, so that I can learn and become a better person faster," says Suhaili.
He's still learning how to tackle new challenges as the business scales. As a big data player, he makes sure that they can deal well with the company's server (database and network) and system (algorithm and data structures). His advice to fellow entrepreneurs mirrors his own journey to where he is today: "Be persistent in achieving anything. Quality, timing, and speed are the most important of all. It's okay to fail, but you have to fail [early]."
Expansion ahead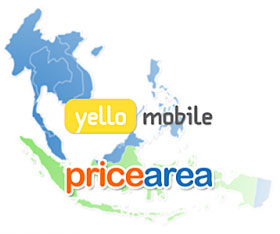 When is the right time to say "yes" to an acquisition offer? He answers, "The moment when your startup manages to get clear traction and sustainable growth milestones, you will understand better who or what you need to accelerate the business. Agreeing to an acquisition is when you know that it will make you grow 20 times faster rather than doing it yourself."
"Mobile and regional" are two words Suhaili use to explain PriceArea's plans this year. He adds, "This year, we are targeting Thailand, the Philippines, and Singapore. Our growth plan will be through team acquisition in each country. I will be very much involved in the operations and KPI growth as I do not plan to have any regional manager."
(See: 7 startups in Indonesia that help you compare prices online)
Family support is another thing that's important when running a business. Suhaili sees himself living in his home country of Indonesia for quite a while. "I enjoyed USA and Singapore and love how things are done there. But I prefer my home country. Its nice to have family and relatives near me, who are the closest person to give out supports."
---
Disclosure: East Ventures invests in PriceArea and Tech in Asia. Read our ethics page for more information.↩