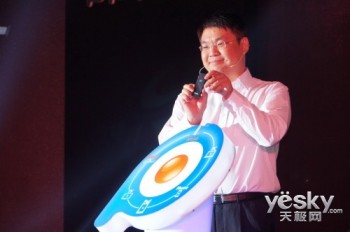 Following on the heels of its entry into the set-top box market, PPTV is about to launch the PPLink, a piece of hardware that is designed to easily link mobile phones and televisions to allow for viewing of videos streamed over mobile phones on the TV's screen. The device uses DLNA/Airplay technology and will be released on Friday for the price of 199 RMB ($32).
The device, which is the result of more than a year of research, needs only to be plugged into a television's HDMI outlet and connected to the same wifi network as the mobile device that's streaming video to function. The mobile phone can then be used as a remote control. It sounds quite similar to regular set-top boxes offered by competitors, but it may have one advantage in that it's not clear whether SARFT regulations about set top boxes (which Xiaomi ran afoul of last fall) will apply to the PPLink, both because it is not technically a set-top box and and because SARFT has since been absorbed into the larger and even-more-unfortunately-named government body SAPPRFT.
The device is also quite similar to Google's Chromecast dongle, although PPTV says that it can play video from third-party apps and videos saved locally on the phone, which Chromecast cannot.
Registered PPTV users will have a shot at buying the device for the first time starting at 11:00 AM on Friday. The PPBox, PPTV's set-top box, sold a limited run of 800 early units in just 3 minutes earlier this year, and it's not clear how many PPLink units will be available for sale, so interested parties would probably do well to buy early.
(via Sina Tech)