Online food delivery service is a growing industry in India as we've seen quite a few players making their mark in that space. Here we look at six popular online food delivery startups that are helping India enjoy tastier lives at home:
---
---
Launched in March last year, Rocket Internet's FoodPanda has rapidly become one of the major players in India to look out for. The startup now serves customers in 12 cities in India with 2,000 restaurant choices. Being a typical Rocket Internet portfolio company, FoodPanda recently raised a whopping $20 million to conquer the online food delivery service in eight Asian countries.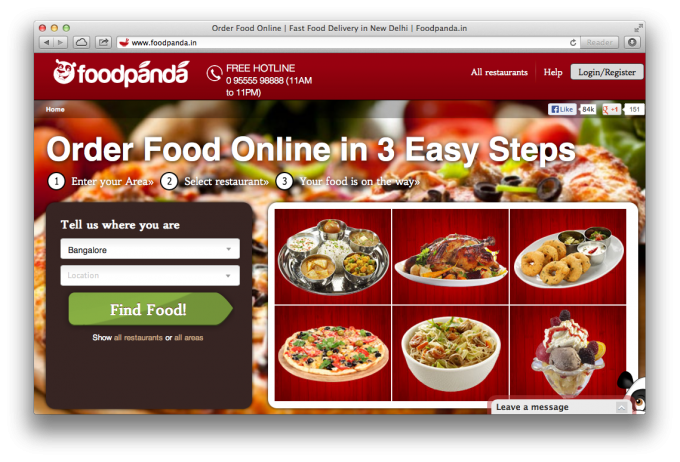 Alexa ranking: FoodPanda India sits at 1,041st locally, with 12,323th position globally.
---
---
UK-based JustEat made its first move to the Indian market in 2011 by acquiring a majority stake in local startup HungryZone. Now JustEat delivers food from over 2,500 restaurants in India's three cities of Mumbai, Bangalore, and Delhi-NCR. The company also handles online table bookings.
JustEat comes prepared with a buckload of money too. Last year the startup raised $64 million in series C funding. JustEat partners with local lifestyle search engine Burrp for its online food ordering feature.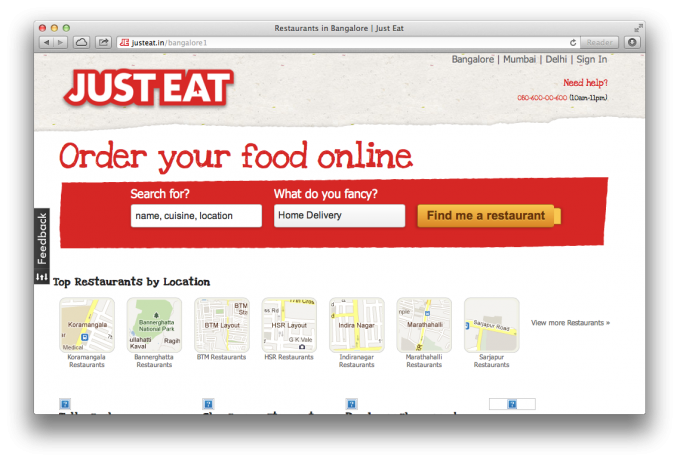 Alexa ranking: JustEat is locally positioned at 2,617th. Its global ranking is 26,565th.
---
---
Started as early as 2007, TastyKhana now connects users to 3,000 restaurants located in seven cities in India. The startup is backed by European-based online food delivery company DeliveryHero, which has presence in 14 countries, with early seed as well as series A round.
This cooperation with DeliveryHero has so far proven effective as TastyKhana records 400 percent in order volume growth since establishing the partnership.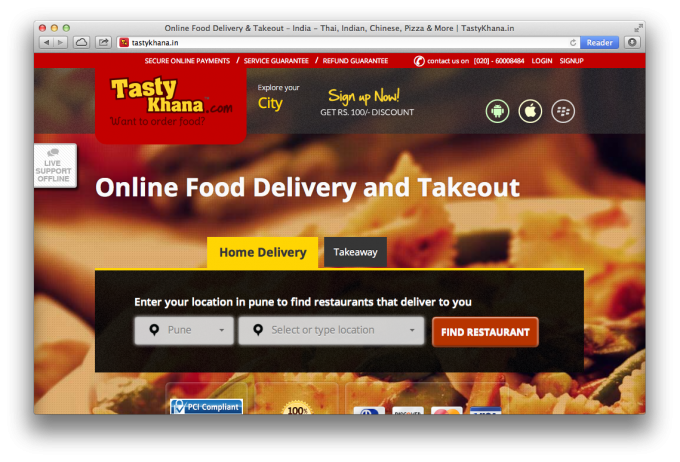 Alexa ranking: TastyKhana ranks at 5,182nd in India and 51,086th globally.
---
---
Run by two female founders, Ankita Tandon and Aditi Talreja, DeliveryChef started delivering dishes to customers in late 2010. Today DeliveryChef is present in seven Indian cities with over 500 restaurants in its system.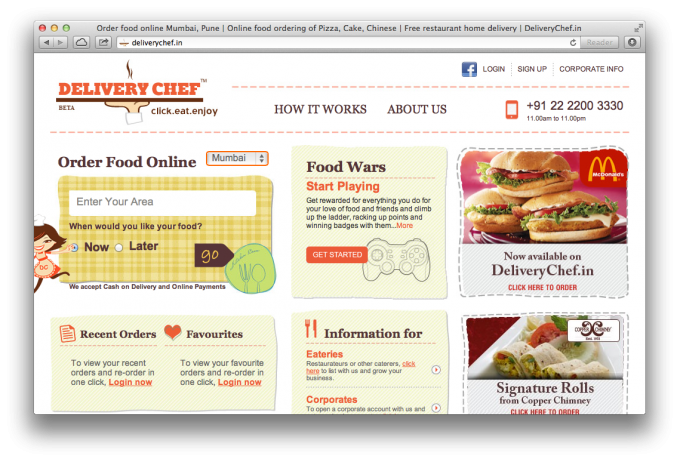 Alexa ranking: In India, DeliveryChef now ranks at 10,376th and globally sits at 144,408th.
---
---
BigBite seems to be consolidating its restaurant network in one city, which is Delhi-NCR. The company planned to grab as many as 2,000 restaurants from that city alone by the end of 2012, in last August the 10-men team was still at 600 restaurant mark. Today BigBite caters to a total of five cities in India.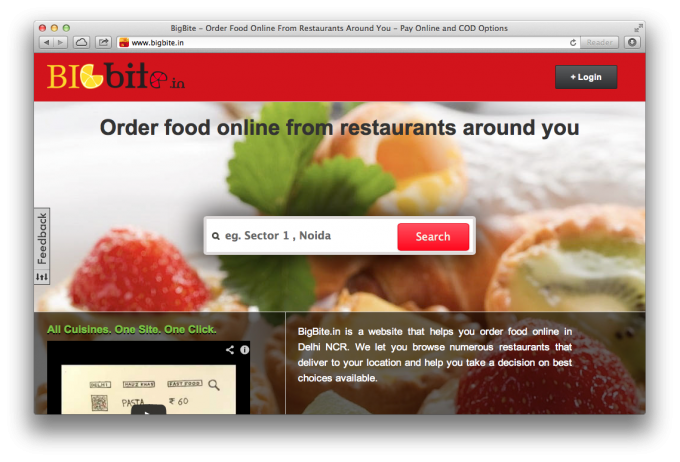 Alexa ranking: BigBite occupies the 16,734th spot in India and 127,145th globally.
---
---
Founded in 2011, not only does Titbit deliver food from more than 400 local restaurants in Mumbai and Pune, but the startup also offers other services which has an international reach. One of Titbit's biggest products is its iPad powered digital menu ordering platform which is being used by numerous restaurants in the US, UK, Turkey, Singapore, and India.
Last year Titbit acquired food ordering service Foodkamood to strengthen its presence in the industry.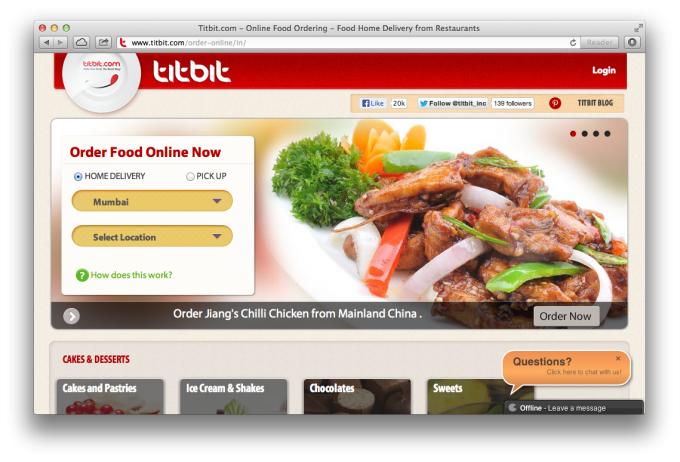 Alexa ranking: Titbit sits at 62,821st locally and 537,093rd worldwide.