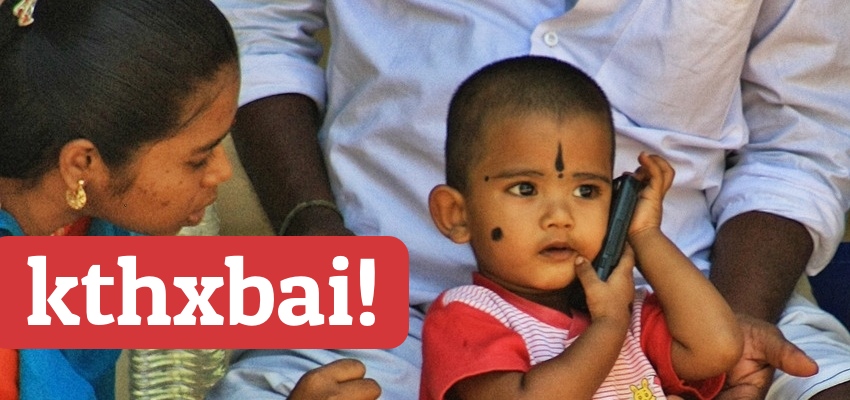 We've seen it happen in the US and Europe, and then in China. Now it's happening in India. The popularity of sending SMS in India is at an all-time low right now, with Nielsen statistics showing that Indians now send an average of just two SMS per day. That's down from nine SMS per day in mid-2011.
As in other nations, this is due to the rising popularity of chat apps, enabled by greater usage of mobile data plans. While telcos still make money from more 2G or 3G usage, they claim it's not as much as they make from SMS and text-based value-added services.
This nice chart from The Hindu shows very clearly how India is turning away from SMS. Instead, the nation's netizens spend an average of 27 minutes per day using chat apps like Nimbuzz, Viber, Whatsapp, Kik, and WeChat: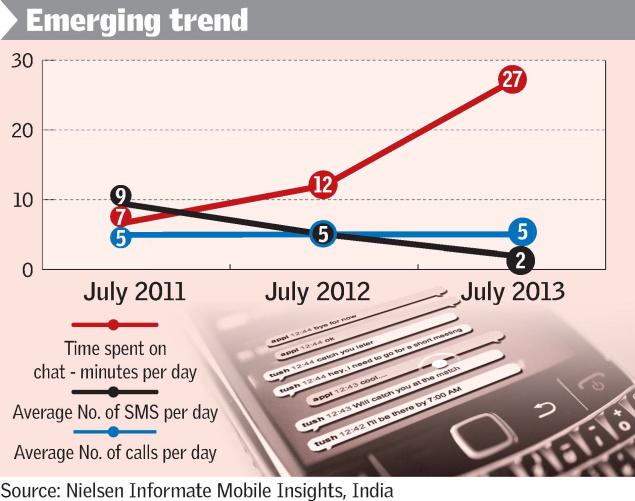 Next trend: video and voice calls
This usage of online messaging apps will only accelerate with greater smartphone uptake in India, in sync with the nation's 3G finally taking off.
More 3G subscribers, allied with feature-rich chat apps, will eventually also impact the number of phone calls made. Apps like WeChat and Line have free video and voice calling over wi-fi or mobile data.
The mobile penetration rate in India is now at 78 percent, but only 11 percent of the nation's populace is online. So SMS is not dead yet. Plus, there's still room for growth among lots of neat SMS-oriented services.
(Source: The Hindu; Image adapted from Creative Commons photo by Flickr user Fountain_Head)
(Editing by Anh-Minh Do)