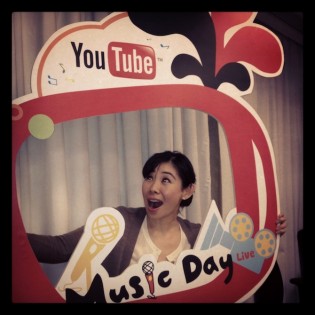 I like listening to entrepreneurs talk about their journeys. Like watching a movie, the storyline narrated to me will appear as pictures; I can visualize and feel what they have been through. In my recent trip to Vietnam's Ho Chi Minh city, I had the chance to meet up with Esther Nguyen, the founder of POPS Worldwide based in Vietnam. Her courage and persistence impressed me a lot, so I thought I'd share her story.
Esther grew up with her Vietnamese parents in the States. After graduating in 1998, she ran an e-commerce startup selling beauty and cosmetics in US. She didn't have much experience in running a business and this startup functioned more like a brick and mortar business. The consumer would pre-pay, and she functioned as an agent to buy and ship the orders.
This did not last long.
She then went into green technology. During the dot-com era, green tech wasn't popular and investors were not interested; they were only interested in dot-com companies. This initiative folded as well.
Subsequently she went on to pursue a law degree, but despite her previous unsuccessful ventures, the entrepreneurial itch didn't go away. After law school, she set up a developer studio in Hanoi and managed it offshore from the US. This is where she got to know more about the market and opportunities in Vietnam. In 2007, she saw a big opportunity in music downloading. Music downloading in Vietnam is very popular and is growing exponentially. Pirating is widespread as there is not yet a legitimate option for people to purchase original content.
Sensing this huge untapped opportunity in the music industry in Vietnam, she went straight at it. She sold her shares in the developer studio to her partners and at age 31, packed two suitcases and left the US, her home, her parents, and friends for Vietnam. Knowing it was a big decision for her family, she hesitated to break the news to her mom until just four days before her trip. Her distraught mother said:
Your dad and I spent everything to get the family over to US, and now you're going back?!
Last lady standing
Pops Worldwide started with three co-founders, Esther and her two friends. When they were raising funds, she told the them that they needed to relocate to Vietnam and be there to ensure things run well. Initially, all agreed. They managed to raise around one million dollars from angel investors from the valley. But one of the founders pulled out, as he didn't want to leave the US. The other founder had a family in America, and his stint with POPS did not last long. He left six months after traveling back and forth between the US and Vietnam. That left Esther as the sole remaining founder.
Although her family speaks some Vietnamese at home, her proficiency in the language was still pretty basic. She had difficulties communicating with the staff without them laughing at her.
Besides the struggles with language, she also faced several "make or break" situations. One was a cash-flow problem where she almost failed to make the payroll. The other problem was the inability to monetize her startup. The typical telecom collaboration is a 70-30 split, with the telco taking the majority. This didn't leave much for her and the artists she works with.
Despite the many challenges, she persisted and overcame all of them. She learned Vietnamese and is now able to communicate well with locals. She has a team of 90 staff with many of them willing to work late into the night to make sure things work in the company. She raised two more rounds of investments and expanded her revenue source to more than just telcos, but she also works with Youtube, iTunes, and Amazon. POPS Worldwide just turned profitable in the middle of this year, and the content it manages receives more than 150 million monthly views and that figure is growing at 20 to 30 percent monthly.
Does she have any advice for budding entrepreneurs?
Persistence. It is common for startups to face "near death" situations. But one needs to persist and be resourceful to make things work. That is entrepreneurship.
To find out more about POPS Worldwide, check out the video below.