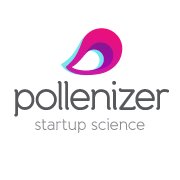 Pollenizer, an Australia-based accelerator and 'startup creator', has raised AUD 1.1M (USD 1.1M) in funding to continue seeding companies and fuel its expansion into Southeast Asia.
The round was closed in December last year with investors from Singapore, Australia, and the United States. They include: Pandora Australia founder Brook Adcock, veteran tech investor Neil Miller, and Carsales.com.au CEO Greg Roebuck. 
The accelerator has launched 20 companies since it was started five years ago. It has raised AUD 12M so far, and created businesses like Spreets, Mogeneration, Dealised, Wooboard, and Pygg. One of its latest ventures is LawPath, a legal services subscription startup.
Unlike typical accelerators, which provide office space, mentorship, funding, and connections, Pollenizer takes an even more active role by being co-founders of their ventures.
That means greater involvement and funding in exchange for more equity, typically up to USD 200K per startup. It also does not invest in startups where it isn't a co-founder.
Pollenizer's announcement is further indication of greater investment interest in Asia-Pacific, especially in the seed and early stages.
Besides the proliferation of startup accelerators in Asia over the past 12 months, the Singapore government's Technology Incubation Scheme has been a catalyst by co-investing in the six figure range (USD) with early stage funds.