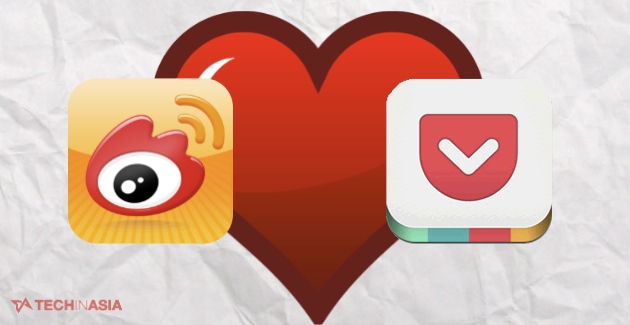 The 'read it later' app Pocket has looked to China for some inspiration for its newest update, and added the ability to share articles to Sina Weibo. This uses the in-built Sina Weibo account in iOS 6 and above. Pocket also added the same functionality for Facebook in iOS.
This is not Pocket's first big play for more Chinese users, as an update in November allowed for sharing to YinXiang Biji, which is the official Evernote China. Today's v4.3 for iOS update fixes a bug with that to ensure 'Evernote International' users in China (like myself) can now log into that service within Pocket.
Pocket has plenty of local competition from general reading apps and also some 'read later' services in China. One we looked at recently, called Wumii, combines both those aspects while claiming to cleverly suggest articles you might like to read based on your previous reading habits.
Of course, if you use Pocket for Android, then you already have system-wide sharing between any apps that you have installed, so you've had this "feature" since day one on absolutely any version of Android. Just sayin'.
Get the v4.3 update of Pocket for iOS in the App Store.