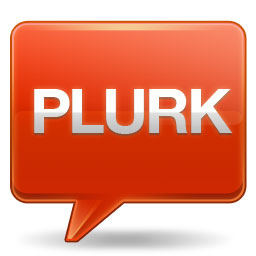 Plurk has been around since 2008 as a social network that works like Twitter. It has proved popular in Asia – so much so that the team moved from Toronto, Canada to set up shop in Taiwan. Today Plurk is revealing that it has secured series A funding from WI Harper, but the investment amount hasn't been disclosed. It will be used to expand its reach into more countries.
Currently, its users are posting three million 'plurks' every day, and the company reckons that active users are posting 15 times each day. Plurk emphasizes anonymity, going so far as to describe itself as "a pseudonym-based social network." Indeed, the funding will partly go towards the launch of something called Anonymous Plurking, which will "allow users to post anonymous content to their friends' timeline." That sounds like an odd feature, and we've reached out to the Plurk team to find out more about it. Ultimately, Plurk positions itself as "a highly sticky social network that values user privacy over friend discovery."
When we last chatted with Plurk co-founder Alvin Woon, he remarked on the site's popularity in Southeast Asia by saying: "We are not focusing on any specific part of the world per se. It just so happens that we have more users here, so we care a lot about the feedback that we get from them."
Though the user interface is not the best (pictured below) and will look very cluttered and awkward to some people, it was clearly good enough for Microsoft China to copy, as happened in one notorious incident way back in 2009.
Aside from focusing on anonymity and privacy, Plurk is working on packaging the hive-mind content curation that its users do in the form of links, photos, and opinions. A bit like Reddit. In today's announcement, Alvin says:
We want to build not only a great community, but also a new kind of social destination that approaches human connection differently. Our users value privacy more than users of other social networks. We don't use real names. We talk funny. We are easily amused and at times, easily offended. I have given up hope trying to figure this community out. But we will always strive to provide the environment needed for the community to grow and sustain itself.
WI Harper partner Edward Liu doesn't give any clue about monetization, but he stresses content curation and says that Plurk "has enjoyed strong growth in countries like Taiwan, Japan and Southeast Asia" recently.