Adam Dawood is the founding partner of DYL Ventures, a Pakistan-centric internet consultancy firm. He writes a weekly newsletter on Pakistan's Tech Ecosystem. You can find him on Twitter as @adamdawood.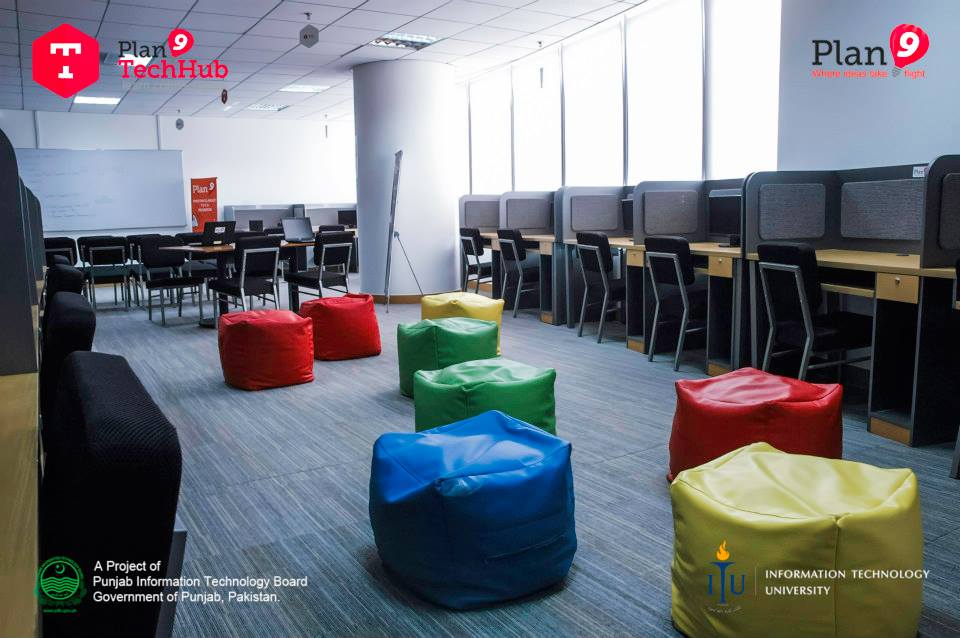 Last week, Plan9 began its selection process for its biannual incubation cycle. The fourth batch saw 1,800 teams apply out of whom 20 teams will be invited to join the incubator. In addition to holding selection events in Karachi, Lahore and Islamabad, Plan9 also partnered with Acumen Fund to hold a joint selection program for two startups that focuses solely on social entrepreneurship.
Plan9 is the brainchild of Umar Saif, an entrepreneur, technologist and innovator, whose work on grassroots technologies earned him the Young Global Leader  title by the World Economic Forum and one of the top 35 young innovators in the world according to MIT Technology Review in 2011. Now, at age 35, his dream is for Pakistan's first global startup to come through Plan9's rapidly expanding doors.
Under the watchful eye of its Program Manager, Nabeel Qadeer, Plan9 which originally started as an incubator, now also features a co-working space for freelancers called TechHub. It will soon launch an accelerator called PlanX.
As Pakistan continues to find ways to grow its economy and reduce its public debt, seeking great investment opportunities that are not big infrastructure projects is a challenge. To promote local entrepreneurs, Plan9 is creating the country's first Angel Investors Club to help support locals startups in raising much needed early stage funding.
While early stage capital in Pakistan is primarily available through an entrepreneur's own family and friends, Plan9 aims to improve on that by bridging angel investors with startups and swaying them towards investing in early stage companies that demonstrate cutting-edge innovation or social inclusion.
Success stories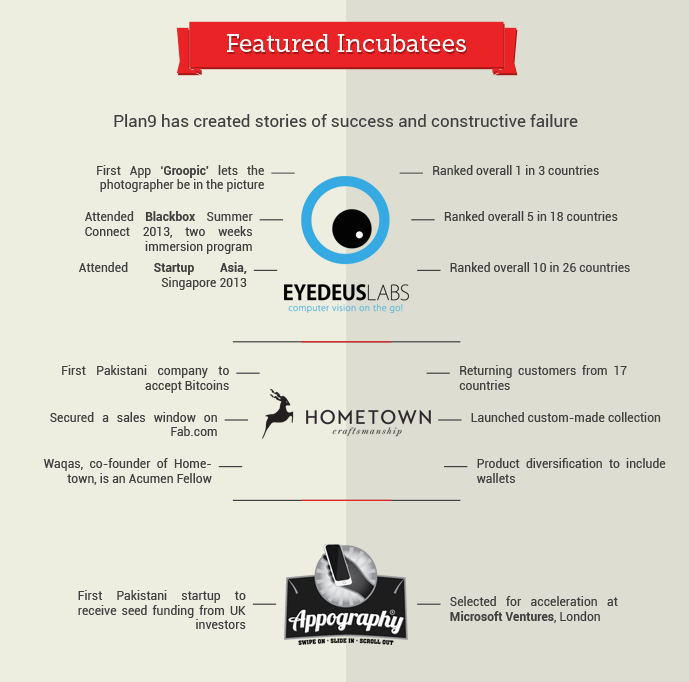 We recently looked at how some startups in Plan9's graduating batch were doing. 44 startups have been incubated in the first three batches. As a group, they have raised over US$500,000. Startups such as Groopic, XGear, Appography and KickStoro were picked to join accelerators across the US, Europe, and Asia.
Plan9's success has attracted others to startup incubators in Pakistan. The Centre of Entrepreneurship at LUMS (Lahore University of Management Sciences) will be launching a new Lahore-based incubator, called The Foundation, this summer. LUMS will follow the incubator with a business center and a seed stage fund to invest in promising local startups.
Plan9, now on their fourth batch, is setting a trail for all others in Pakistan to follow. Their partnership with Acumen Fund shows their ability to connect with a local investment group and create partnerships that bring forward technological advances and create social and economic opportunities in Pakistan. They also signed an agreement with Blackbox to send two Pakistani startups each year to Silicon Valley at their Connect immersion program.
For Pakistan, this can be seen as a very positive trend denoting the continuous development of its entrepreneurial ecosystem. With competition for places in accelerators tougher than ever before, Pakistan is becoming a lucrative breeding ground for startups. Incubators such as Plan9 are playing a vital role in fostering a nurturing environment for young entrepreneurs.
For better or worse, Plan9 has reshaped the startup ecosystem in Pakistan and might even help overhaul Pakistan's economy into a more innovative one.