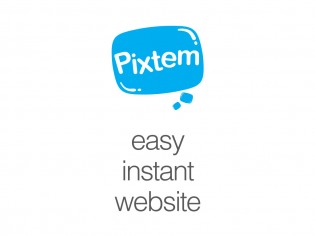 There are a few Indonesian startups which aspire to bring more Indonesians online, and Pixtem.com (1) has come to help achieve that end goal as well. Compared with Onigi and LakuBgt that are focused on providing solutions to setting up an online store easily, Pixtem helps people to simply build general websites, which includes e-commerce sites too.
Pixtem head of marketing communications, Johan Tandoko, describes Pixtem as a website builder and e-commerce platform that allows users to create either personal websites or online stores in easy, instant ways with affordable price plans. The startup was inspired by similar business models offered by US-based website platforms like Shopify and Squarespace.
I gave Pixtem a try using the site's free 30-day trial program, and though I am a beginner when it comes to building websites from scratch, I managed to build one (2) using Pixtem's services in only a few minutes. Users need only to do three things after the registration process – choose if they want to build a personal or e-commerce website, choose a template, and then choose the site's domain name, and you got yourself a fully functional site. No coding or designing process was involved whatsoever. Trial sites will be hosted under Pixtem domain, users can get their own domains after subscribing to one of Pixtem's packages.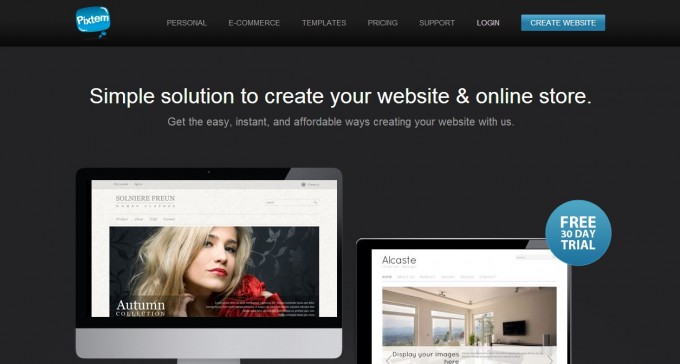 Launched just last month, Pixtem doesn't offer too many template options at the moment: 10 templates for a personal site, and five more for an e-commerce site. Johan said that they are going to provide a lot more features in the future which include more templates, a mobile site version, and better social integration. Those updates would definitely prove handy to make the sites perform a lot better.
It is also not so difficult managing the site's backend. As mentioned before, no coding or designing efforts need be done, but in return, users can only customize and play with the site's available templates. But the ease of process should encourage people to sign up to the service anyway. Confused users can look for help through Pixtem's community forum, or free calls to Pixtem's call center for Indonesian residents.
Pixtem charges users with packages priced between $55 to $550 a year, which include a free domain name. The difference between those packages are the amount of web storage and the product number limit. Johan is confident that Pixtem doesn't have direct local competitors in Indonesia yet. While some people might say that WordPress, Blogspot, and Tumblr are among Pixtem's competitors, I don't think beginners can build e-commerce sites in under ten minutes using those services. Johan explained further about the startup's strengths:
Our competitive edges would be that we create our own engine based on our consumers' behavioral insights to enable and allow easy management of their websites/online store, also with our affordable pricing plans starting from IDR 500,000 per year with all benefits/features included, we are quite optimistic that the market would be eager to use our service.
Besides offering the aforementioned updates to its users, Pixtem also plans to reach, educate, and raise awareness among Indonesian SMEs about going online. The 18-man team aims to bring positive impact to those SMEs and hopes it will eventually grow the country's national economy. A vision shared by e-commerce platform LakuBgt.
The startup's website comes in two languages – Indonesian and English. So interested non-Indonesian speaking users can also give the service a try. Pixtem does not have external investors, but is open for potential collaborations.