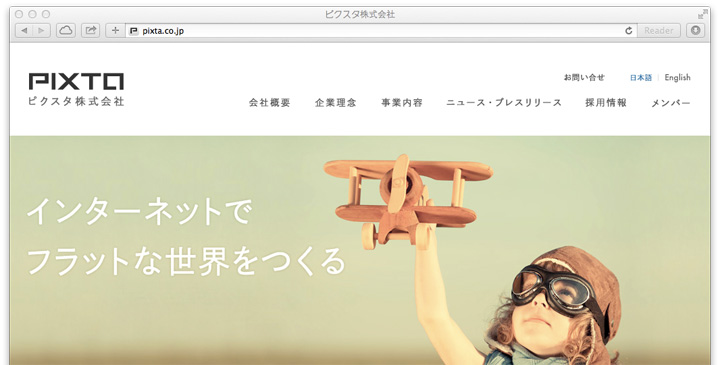 Founded in 2005 by Daisuke Komata, Pixta is Japan's largest stock photo marketplace for both amateur and professional photographers to upload and sell their photos to the world. Over 70 people strong, the company today claims to have the largest market share in Japan with over 120,000 stock photo contributors from all over the world. It has just expanded to Southeast Asia, with a new office set up in Singapore last year.
Daisuke isn't new to entrepreneurship. Prior to Pixta, he started several businesses ranging from a coffee bean ecommerce site to a design studio. In 2003, he started a beauty ecommerce site that recorded about US$1 million in sales after two years. Daisuke left the business because he didn't believe his beauty ecommerce business exploited the true value of the internet. He told Tech in Asia:
I decided to start thinking about a new business […] that provides a new value to the society. I saw some portfolios by amateur photographer by chance, and decided to launch a marketplace that connects customers and contributors.
(See: Jack Ma: "Small businesses are where most of the dreams live")
In August 2005, Pixta was born. But the journey wasn't easy. In the first three years, Pixta couldn't gather high quality photos onto their platform and had trouble finding investors to finance the company. Daisuke says that back then in Japan, people never believed that people would buy photos from non-professional photographers.
"I visited a lot of venture capitalists, but they refused to invest in Pixta. I became anxious about whether what I was doing was correct," he says.
What kept Pixta alive was bootstrapping and the support he got from staff and contributors. He didn't give up. Finally, in May 2006, Pixta raised US$150,000 from PE&HR and another US$700,000 in August 2010 from Globis. In 2013, it raised an additional US$700,000 led by Globis again, which doubled down on the startup.
Persuading core members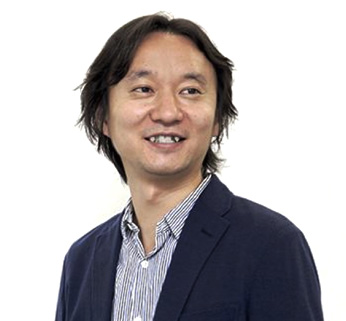 Prior to joining Pixta, Kotaro Uchida used to run his own stock photo production business. When he first read about Daisuke's business, he wrote a blog post explaining why Pixta was doomed to failure because its photos lacked quality. Daisuke (pictured) was curious, and both of them met. The meeting resulted in Daisuke convincing Kotaro that Pixta could open up a new world for many photographers. In 2006, Kotaro joined Pixta.
Another core member, Kenji Endo, joined in 2010. He met Daisuke in a company called GaiaX
where he was an intern and Kenji was the CTO and co-founder. After GaiaX's IPO-ed, Daisuke convinced Kenji to join Pixta.
Thinking back, Daisuke believes his past experiences and failures have helped him a lot during his Pixta journey. "I mean, if I didn't start e-commerce of coffee and used clothes for women, I might not have come up with the idea of Pixta," says Daisuke.
(See: How a high school dropout became a multi-millionaire entrepreneur)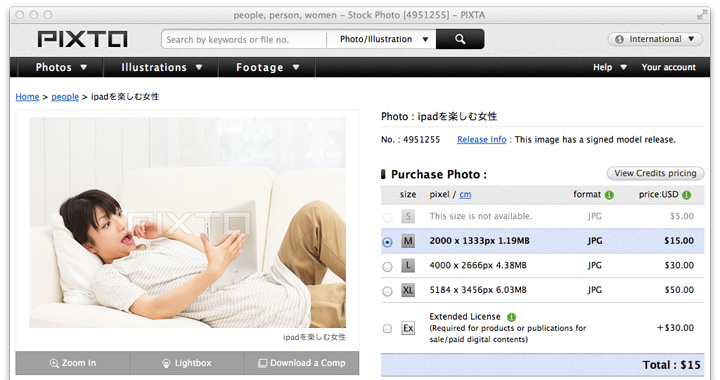 When asked what drove Pixta's growth, Daisuke says it was due to localized content. He explained that Japanese companies have a unique taste for images. The images need to look and feel "Japanese," which Pixta has been striving for over the years as compared to other platforms or agencies that use generic photos.
Having won the Japanese market, Pixta now ambitiously aims for Asia. It set up a Singapore office as a base to tackle other Asian markets. Daisuke believes that other parts of Asia have the same taste for images, too, which is why his international team has been working hard to collect a large pool of Asian images.
"This year is very important for us to expand our business in Asia. We are going to provide the most reliable stock photo service for all designers who need Asian images," Daisuke says.
Daisuke declined to reveal revenue numbers, but says that by 2020, he hopes Pixta can hit $100 million in revenue and be the number one stock photo marketplace in Asia.