This is part 5, the final part of this series of articles: "How To Pitch Successfully to Investors for Follow-on Funding".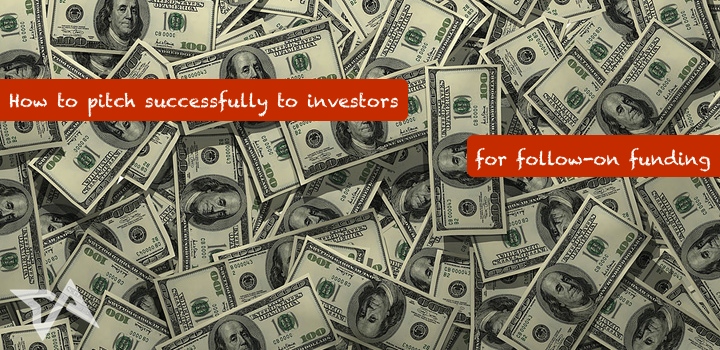 Step 5: Clear the decks, resolve time-consuming due diligence items in advance and prepare not only to pitch but to close.
In our experience, a properly-done $1 to 3 million round of funding takes between six and nine months in Southeast Asia, from the first pitch to settlement (this applies to investment we made – sometimes these were late A and sometimes early B – as well as the follow-on rounds into our portfolio companies by third parties). The amount of distraction related to fundraising is almost always under-appreciated – and therefore the entire process tends to cause a lot of frustration. Here are a few steps, in no particular order, that we've seen to be productive and help companies go through the process relatively unscathed.
(a) Regardless of how you structure your fundraising process and whether you outsource it to an advisor, rely on your early stage investor for assistance, or handle it yourself, an enormous amount of founders' time will be consumed by fundraising. In advance of the exercise, it's best to clear the decks and make sure the rest of the team knows not to chase you for items that do not pertain to immediate revenues or talent acquisition. That good-to-have platform upgrade, that new complex partnership, or a PR campaign will just have to be pushed back a bit, and your board will understand if you postpone the regular board meeting a few times, too (but do make sure you have a regular update call keeping your stakeholders posted of fundraising progress).
(b) A whole lot of items that would delay and introduce uncertainty to your fundraising process can and should be taken care of in advance. For example, if your financial records have to be pulled together by hand, or if key documents are to be called down from corporate secretary or a partner, you will not only earn yourself a yellow flag in due diligence but will also lose time. Get your accounting team to master Xero or Zoho, make your metrics available online through KissMetrics, RJMetrics, and good old Google Analytics, scan and upload critical documents to a dropbox folder, and finish that reorganization of your legal entity so it's a fait accompli by the time incoming investors get to asking questions about it.
(c) Don't ever hesitate to remind your would-be investors that you have a business to run. Your part is to be ready for due diligence – but it is theirs to make it as little of a disruption as possible.
(d) Line up your own legal advice, in-house or hired, in advance, so you don't have to scramble and brief a legal professional on a short notice. If you rely solely on your investors, existing or incoming, to handle the paperwork, at least make time in your closest mentor's or advisor's schedule for a regular call to bounce ideas around and review the documents together. There will always be a 50-page must-review bundle of legalese coming your way when you least expect it!
(e) In this round of fundraising you will likely for the first time in the history of your company have a formal investor (or an experienced angel) on your side, from your previous (seed or A) round. Make extensive use of them – their network, their credibility, and their knowledge of follow-on options are all critical assets. In fact, it's likely much easier for them to get meetings with potential follow on investors and get a strong indication of interest (or, equally important, lack of interest) from them – so do ask your backers to take introductory meetings on their own and test the water for you; this will save you tens of hours of talking to follow-on investors you shouldn't be meeting and act as a useful filter.
(f) Negotiate your deal yourself. Sending in advisors, mentors or your existing investors is fine up to a point (and sometimes confers a lot of face in certain cultural contexts) if it helps you save time and if you're in charge of the process and know exactly what is being said even if you're not in the room. However, having anyone but the founders and majority shareholders negotiate the essence of the transaction raises eyebrows and might quite literally kill the deal unless it's handled very delicately – at the end of the day, your new investors aim to build a direct relationship with the founders.
This article was contributed by Mark and Dmitry from Digital Media Partners, where they get to see 600+ pitches a year from start-up companies all across Southeast Asia and where they've raised $14 million of follow-on funding for DMP portfolio companies over last two years. DMP is a venture capital firm specialized in emerging digital markets of Southeast East Asia and focused on funding regional expansion opportunities. Please let them know your thoughts on DMP's Facebook, Linkedin or AngelList pages.