This series of five guest articles was originally intended as an answer to a question posed by Willis. It relates especially to Southeast Asia in the context of the now infamous 'series A crunch' that is supposedly happening. This article is part one of the series.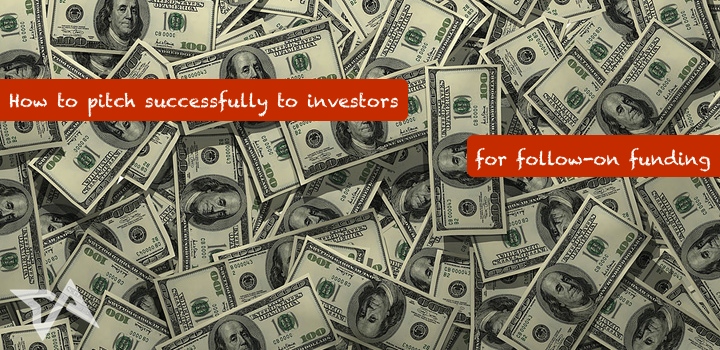 Seeing how the interwebs are full of pithy, step-by-step advice on every part of the startup cycle (including pitching) already, we've decided instead to first dive into the nitty-gritty of what makes Southeast Asia all that special and then round up a few best practices that seem to have worked for entrepreneurs in Southeast Asia raising their follow-on funding.
A word of thanks is due to fellow investors, panelists, entrepreneurs, and limited partners (LPs) who have contributed their insights. Though a word of warning – these suggestions are in no way intended to supercede crisp, disciplined guidance to startup pitching already given by the leading lights such as Steve Blank, Mark Suster, Jeff Bussgang, Brad Feld and others – so please do read what they have to say before coming back here for a bit of a Southeast Asian twist. With the introduction done, let's dive in.
So, what's an entrepreneur in Southeast Asia looking for $1 million to $3 million in follow-up funding to do?
Step 1: The Startup Growth Story
First, determine what type of a growth story the startup wants to tell and make sure the pitch delivers it perfectly.
A great place to start planning your follow-up funding, as many entrepreneurs tell us, is to come up with a cold, honest assessment of what the prior funding, effort, and time have delivered. Is there a product with an audience whose behavior you can observe and measure? A few paying enterprise customers perhaps? A market insight that negates what you've built so far? A slew of incoming inquiries from a distant market? Any sort of growth (or pivot) story you'd like to tell and raise funds against will have to be well-grounded in what has been achieved to date.
Variations of coherent stories include:
"Vitamin/painkiller". The company has achieved partial product-market fit and built a product that is generating some revenue, but a proposition is continuing to be finessed (eg. you've delivered a "vitamin" and in the process have discovered how to deliver a "painkiller").

"Layered cake". The company has achieved the product-market fit for the initial business model, already optimized it already, and discovered that, for some reason, it is not ready to scale (perhaps a limited target audience, or special circumstances in the domestic market that are not found elsewhere in the country or region). The company is now ready to add another business model.

"More of the same". The company has achieved the product-market fit and delivered a product that is generating quality (sustainable, predictable, scalable) revenues. The story is now simply to scale the model.

"Bump on the road". The company has quality revenues and has already scaled the model up (eg. hired more sales), but now hit some sort of growth bump. Fixing or removing such a bump is the growth story – whether it's a platform upgrade, management team expansion, or (as is common in Southeast Asia) needs to expand geographically as the company has run out of an addressable domestic market.

"Kill or be killed". The company has quality revenues and is locked in a fight with a persistent competitor. Growth opportunity here might be around overwhelming and/or acquiring the competition.

"Last stop". The company looks to secure capital for some sort of corporate/liquidation event (rare for a mezzanine round to be this small, but possible in Southeast Asia where the scale of rounds is generally out of sync with usual US or China benchmarks).

"Pivot". The company has not achieved what it has set out to do but has a few reusable assets that will support its new plan.
This is a drastic simplification, with an infinite number of variations. However, the general point is that the pitch needs to serve the story of the company well. The overall purpose of fundraising shouldn't be relegated to one or two "use of funds" slides with the obligatory pie-chart allocating funds to marketing vs salaries vs new office (that's the how, not the why).
To take just one example, in a recent wave of pitches from Singapore-based e-commerce companies we see a lot of regional expansion propositions ("bump on the road" scenario) from companies that would be better served telling the story of "vitamin/painkiller" or "layered cake" scenarios.
While understandable, in Southeast Asia, a high premium is placed on companies able to reach regional presence. This is also very dangerous for companies who haven't yet made their revenues sustainable or predictable. Any crisis back home would jeopardize an expensive and easy to botch regional expansion project.
While every company's circumstances are unique, from our practice we found that there's something to be said for simple rules of thumb. One of our favorites is, regional expansion to one or two markets in Southeast Asia is a possibility only if one condition is fulfilled. If the founders can be overseas and without email for two to three weeks a month, and the team back home can be expected to continue to deliver and grow.
To be continued. Stay tuned for part 2 of this series.
This article is contributed by Mark and Dmitry from Digital Media Partners, where they get to see 600+ pitches a year from start-up companies all across Southeast Asia and where they've raised $14 million of follow-on funding for DMP portfolio companies over last two years. DMP is a venture capital firm specialized in emerging digital markets of Southeast East Asia and focused on funding regional expansion opportunities. Please let them know your thoughts on DMP's Facebook, Linkedin or AngelList pages.