Update on 15th October: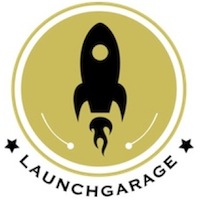 Launchgarage has announced its first class of 4 startups on 15th October. Here they are:
Workinspire
Work Inspire is a cloud based project management tool that helps managers and team members save time on scheduling, task and time tracking by working with your emails instead of adding on to the spam. It's proven to save two to eight hours per day per team member.
A service for non-credit card holders that allows them to purchase apps and digital goods from popular marketplaces even without a credit card.
Tripsiders is an online booking service for tours and activities nationwide that focuses on service providers' reliability and trust. It provides a full e-commerce booking website for desktop and mobile, a review and rating platform, a directory of verified service providers, and polite and helpful 24/7 customer service.
MyLegalWhiz provides an online venue for legal professionals to do research and case management work. It currently has a huge curated database cases and is already in use by some legal professionals.
Previous: Pinoy 6-month accelerator Launchgarage calls for pioneer batch of startups
The tech startup ecosystem in the Philippines is really heating up. Just a few days ago, startup accelerator Ideaspace launched its national competition to find the best tech innovations in the country.
Today, Kickstart Ventures and Proudcloud are announcing their call for the pioneer batch of startups for their joint accelerator, Launchgarage.
Due to commence within the next few weeks, Launchgarage is a 6-month accelerator program that guides Pinoy startups from the idea stage, to the build, and the launch.
Apart from a seed round of USD 30K for 15% equity, throughout the six months, teams will get access to work space, mentorship and advice, networking, exclusive lectures, and strategic partnerships with tech's leading players. Expect to have some of your online infrastructural costs subsidized by Amazon Web Services, Google, Globe Telecom and the like.
Spaces are highly limited – Launchgarage is searching for just four teams to join this first batch of startups. Pitches are ongoing now.
If you want to try out for the accelerator, you can apply here.
SGE is proud to be a media partner of Launchgarage.