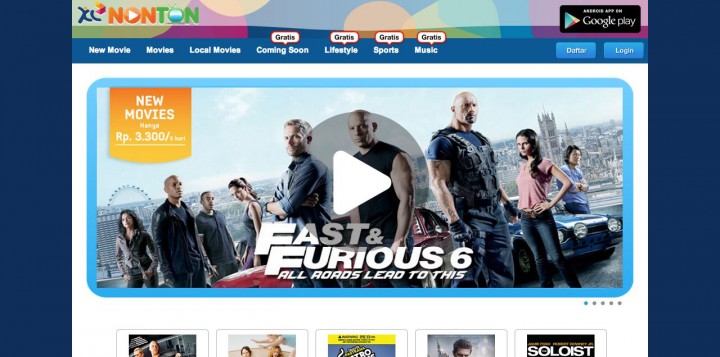 XL Nonton is a video streaming service in Indonesia created by telco XL Axiata (ISE:EXCL). After being launched to the public in May, it seems the service may not be able to celebrate its first anniversary as the site is currently in limbo.
Users can still access XL Nonton's website right now, but you can no longer register as a new member. The site's Android app has vanished from the Google Play store. When we questioned an XL Axiata customer representative, he said that they no longer have information regarding XL Nonton.
(See: These two entrepreneurs are taking Indonesia's TV shows global)
XL Nonton has on-demand movies and videos. The entire service is only available to XL Axiata users and charges via carrier billing. It faces tough competition from Telkom's UseeTV, OrangeTV's Genflix, and new player First Media Go.
(Editing by Steven Millward)