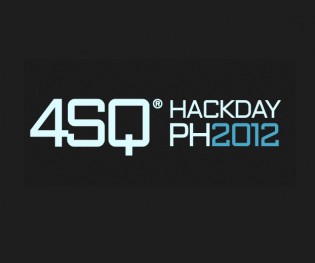 A while back we previewed the Foursquare Hack Day Philippines event, which has since taken place with some interesting ideas emerging. Software developers got together earlier this month in Makati City to see what they could create on top of the Foursquare API.
The theme for the event was "It's more fun in the Philippines," the country's official tourism slogan, and so projects would need to center around that spirit. Of the 26 participating teams, the one that emerged to take the first place prize was Team AAA, with a clever application called PicXplorer. Even though the team had to change up its plans once they discovered what the theme would be, they came together in the end as team leader Angela Felicia Cartagena explained:
When the theme was announced, none of the app designs we prepared fit. […] The first thing that popped into our minds was the "It's More Fun in the Philippines" advertisement so we thought of creating an app that would automatically create such ad.
As I understand it, the concept the team created would focus on helping a tourist in unfamiliar surroundings. The PicXplorer app would show the current location (or another, if desired) as well as aggregated photos from nearby venues. In this way, the user can browse their surroundings in a more visual manner, rather than having to read through a lot of text.
Angela further adds:
When a user selects a photo, the next view would present the larger image and also the name of the location. We then added the meme creator feature. Instead of just the larger image, a generated image would appear with the "More Fun in the Philippines" text overlayed on the image, along with the place's section or category (e.g.. Asian Restaurant, Coffee Shops).
As you can see in the screenshot below, the resultant image is really nice – indeed almost like a promotional poster. Users can then add that location to their Foursquare to-do list too. I'm told that the app should be coming early next year for iOS.
For more highlights from Foursquare Hack Day Philippines, and even more great implementations of the Foursquare API, check out the event summary over on WebGeek.ph.