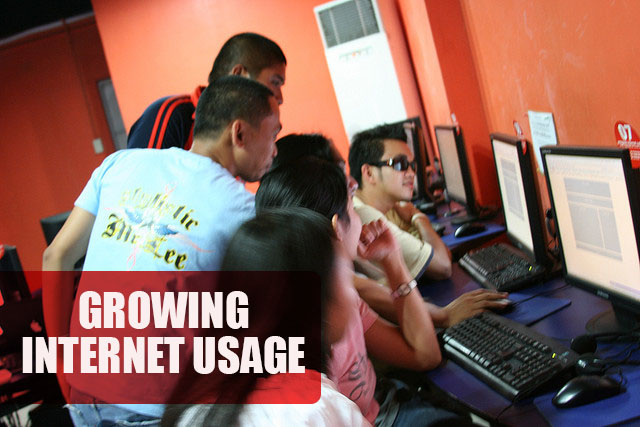 The Philippines has the fastest growing internet population in the world, experiencing 531 percent growth in the last five years. This is according to recent statistics from The Global Web Index.
The Philippines does not have the biggest number of internet users. It has only about 37 million internet users, which pales in comparison to China's 618 million internet users – the biggest internet population in the world to date. But growth in the Philippines has outperformed the growth of all the other regions.
Back in 2000 the Philippines had an internet penetration rate of a mere two percent.But just between 2012 to 2013, Comscore saw a 22 percent increase in the country's internet penetration.
Following the Philippines is Indonesia, which has experienced internet population growth of 430 percent in the last five years. It also is the seventh largest internet population globally at 58 million, according to the report. A different report by We Are Social, it shows that Indonesia already has around 72 million users as of January this year.
(See also: Southeast Asia has more than 190 million internet users (INFOGRAPHIC))
Social media and smartphones
Filipinos are quick to adopt new technologies. A couple of years ago, during the emergence of feature phones, the country was dubbed the SMS capital of the world. But this has slowly changed with social media and chat apps emerging as new means to communicate.
Likewise, Indonesians are huge users of social media, too. Just for the first quarter of this year, 2.4 percent of all worldwide tweets came from Jakarta alone, which does not even include tweets from the other cities in the country. It's also Path's third largest market globally.
Both the Philippines and Indonesia also contribute a huge growth in mobile phone penetration. In 2012, research firm GfK reported 56 percent growth in smartphone sales in Indonesia, while the Philippines had a massive 326 percent surge in the same year. Posting updates and checking news feeds are also the most common activities on smartphones in both countries.
Apart from the two countries, India and Vietnam are also named as the fastest growing markets in terms of internet population, growing at 230 percent and 82 percent, respectively.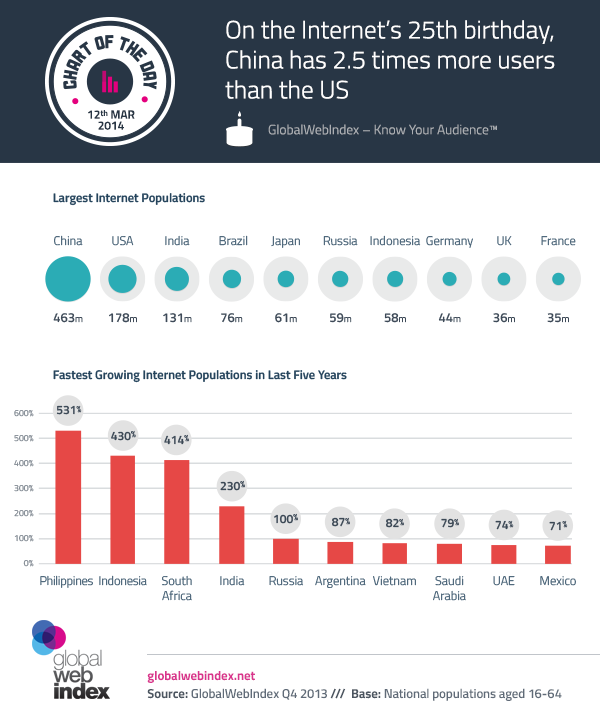 (Photo Flickr user silicongulf)
(Editing by Josh Horwitz)