Parents, educators, and now even the Philippine government are in a constant battle against gaming addiction in students.
Due to the poor performance in the National Achievement Tests, the local government of Quezon City in the Philippines has issued a resolution to ban students from internet cafes during class hours. Local government authorities consider gaming in internet cafes to be one of the leading causes of students skipping classes. Here's a Filipino video report by GMA News.
[fve]https://www.youtube.com/watch?v=fa0iQpUFJVE[/fve]
For those who don't speak Filipino, the resolution states that students will only be allowed in internet cafes from 5:00 PM to 9:00 PM on school days. Surprise inspections will also be conducted by the local government authorities to make sure that the internet cafes are adhering to the policy. If caught otherwise, the internet cafe will receive a warning on the first offense. A second offense will be punishable by a PhP 3,000 ($68.48) fine or a one-month suspension of their business permit while a third offense will mean closure of the establishment.
(See: 3 reasons why I still play in LAN shops even when I have those games at home)
This isn't really new, though, because the Department of Education had already issued a circular to implement this policy for internet cafes, malls, and other similar establishments. The report says this regulation was issued in 2010, but in my experience, the banning of high school and elementary students has been happening since way before that.
The report also featured an internet cafe owner who stated that although they were aware of the policy, they still allow students to rent and play games during school hours because otherwise the students will get angry and will look for another place to play.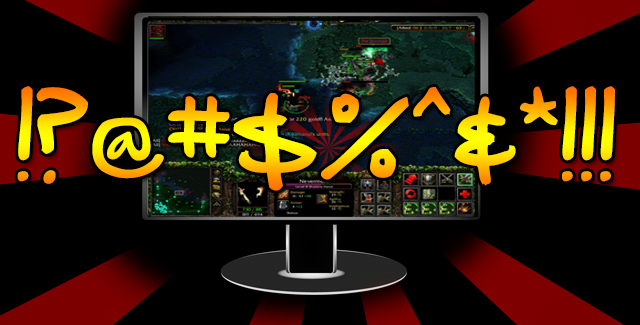 As a former owner of a cybercafe, I understand how this hurts the business, but I can also understand the point of having to ban elementary and high school students from gaming during school hours. Sure, I lost some customers because I adhered to it, but there were still kids who understood and came back after school hours.
Of course, gaming is never solely the reason for students slacking or gamers doing bad things in general. There are many other things that should be considered when it comes to gaming addiction. True enough, some young gamers can handle their gaming habits with their real-life responsibilities, but for those who can't, proper moderation from the adults can be helpful.
(via GMA News)
---
What happens when adults don't care about kids in a gaming cafe:
[news post_id=149317]