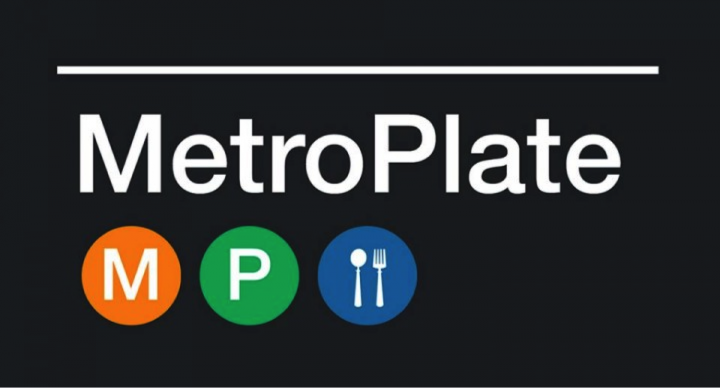 Philippine startup MetroPlate recently relaunched as an online food delivery service. The move came just a few months after MetroPlate started out as a service sending healthy food to workers in fast-paced, outsourced industries like call centers. The original idea was based on the fact that there were no other nutritious options available for these workers. The domestic business process outsourcing (BPO) industry employs about 750,000 people nationwide.
But the startup failed to click with its target audience. MetroPlate co-founder Jerome Ibanez explains, "We had a soft launch last year and tested our business model, but unfortunately it did not click due to a number of reasons – mostly relating to the budget of the customers and time constraints during their work-breaks."
In the past month or so since Metroplate re-opened, Ibanez is back to testing its new direction, bringing with it all the attendant startup triumphs, struggles, and disasters.
Small first steps
MetroPlate is as bare bones of a test as you can make for your business model. After the relaunch as a Foodpanda-style home food delivery site, the startup is very small in scale. It now delivers to only three condominiums in Manila from a mere six restaurants – 8065 Bagnet, Toribox, Zark's Burgers, Rap's Steaks and Cakes, Sinangag Express, and Starbucks – for a total of seven hours at the tail end of each day – from 6pm until 1am.
The technical foundation of the MetroPlate website was built by its American partner,
InstaNomz, which operates a similar service at Harvard University. InstaNomz provided Ibanez and his team with the code needed to create the key features of a food delivery website. The MetroPlate site allows users to browse food selections, place orders, and get delivery confirmation.
As far as ecommerce goes, the technology powering the MetroPlate site is not exactly treading new ground. The minimalism may not be completely all by design – the team has been hard pressed for time.
Ibanez explains, "We were finalizing almost all details on the day before our launch. We made sure that the website was working as expected and we also did some dry runs as to how our deliveries are going to go. We simulated scenarios like what to do when you have multiple orders, what to do when someone asks for a refund, and so on."
Despite these preparations, this relaunch did not necessarily have fewer hiccups than the original launch last year. For example, to make more efficient use of their limited resources, they had originally planned to deliver only to the three condominiums that fell within a small radius of one another. However, according to Ibanez, "A lot of people have been asking us to deliver to other condos and even to other places that are not condos, such as computer shops."
The problem is not necessarily one of distance, Ibanez says. "The places are quite close actually, but the problem lies with training our delivery guy. Right now, we only have one and so we are slowly introducing him to new delivery spots."
The official numbers show just how far MetroPlate has evolved from its original plan. "When we check our orders, most of them come from condos that were not originally included in our list," he explains.
Ibanez thus considers it a mistake to have initially limited delivery to only three condos. As a result, he advises startups, "It's good to focus on a small portion of your customers at first but prepare to adjust just in case it doesn't work."
See: Foodpanda CEO: we want to be the Facebook of food ordering; here's how we'll do it
Focusing on service
The greatest challenge now is getting the word out. Ibanez says, "The biggest problem that we have encountered so far is the fact that our target market does not know that we exist at all."
Rather than carpet bomb the immediate vicinity with flyers, canvassing for new users, Ibanez is focused on building relationships with the ones he already has.
This kind of "connection" rhetoric may ring false, coming as it does from many co-founders when describing their users, but in the case of MetroPlate, there is some truth to it. Ibanez and his co-founding team service each account themselves. "We treat each delivery carefully and constantly update the customer of his or her order," Ibanez says. This involves regularly texting or calling a customer to update them about the status of their food, even if the order may have already come with an automated confirmation email.
The customer attention is important, particularly at this early stage. "As a new delivery platform that has not yet gained as much popularity as our competitors, giving our customers the peace of mind that we are delivering exactly what we promised them is very important," Ibanez explains. He counts Quick Delivery, City Delivery, and Foodpanda as the competitors he needs to beat through excellent customer service.
Even with this attention to detail, the early numbers are less than stellar. "In all honesty, we haven't been consistently reaching our target orders per night just to break even," Ibanez admits, but he remains optimistic about MetroPlate's future. "However, this hasn't really discouraged me and my team since our orders are growing per day. We think that we are providing a really good service and it's just a matter of time before news about us spreads."
Tweaking the business model
As MetroPlate gets more customers, the team will get more feedback, which will help them refine the service further. As of now, the majority of customer feedback centers on their hours of operation as well as the variety of restaurants on offer. "Most of our users wish that we operate earlier than 6pm and this is something that we're looking into," Ibanez says.
Ibanez and his team have already made changes to MetroPlate based on user feedback in the past. "The restaurants that we have now are sort of limited and our customers are looking for more variety," Ibanez points out. "We're delivering on our promise of adding more restaurants every two weeks. In fact, we've just announced the new restaurant that will be added to our line-up a few days ago on our Facebook page."
So how is MetroPlate fairing with this launch overall, given that this is their second go-around?
This one is going better than the first one. As a student myself I'm very familiar with our market. The business model has been validated, yes, but we still need more time and give more effort to letting our customers know we exist.