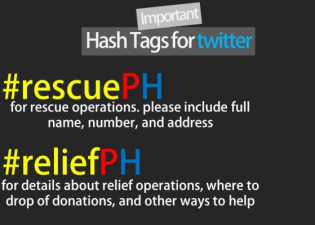 Many of you have probably heard by now that heavy rains in the Philippines have caused serious floods in Manila. We hope everyone there can be safe, so we'd like to share a few important conversations making the rounds on Twitter — not only for those in the Philippines, but also so that conversations from concerned people in other countries don't end up hijacking critical streams:
In addition, the Philippine Red Cross is asking residents who need help to put white cloths outside if they are in need of rescuing. There's also a list of places not passable for vehicles here.
The recently launched Project NOAH website (http://noah.dost.gov.ph/), an initiative to monitor weather and communicate/map important data, appears to be struggling with traffic, and is down as I write this.
Update August 8, 13:07 – @juanxi has collected some resources in a Storify page as well (below).