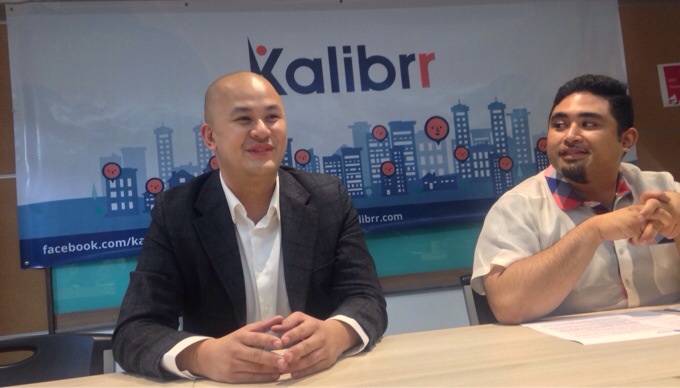 Kalibrr launched last year with the aim of teaching Filipinos the right skills for an outsourced job usually as a customer service representative. Today, the startup announces that it has raised $1.9 million from global investors Omidyar Network (co-founder of eBay), Siemer Ventures, Learn Capital, Kickstart Ventures, and several other angel investors.
Following this second round of funding, the startup is now shifting its gears. It's expanding from being an online learning platform for Filipinos who want to join the Business Process Outsourcing (BPO) industry, and it's now preparing an online recruitment platform for both applicants and BPO firms.
Philippine BPO industry is huge
Kalibrr CEO Paul Rivera says this new round of funding will help them tackle the lack of talent for the BPO industry in the country. He adds:
The challenge that [companies] have is they want to hire as many Filipinos as possible but they can't. There just isn't a supply of people that they need to grow their operations. […][This is why] we're going to use these funds to transform recruitment for the BPO industry which will create millions of high-value jobs.
With the Philippine BPO industry now comprising about $20 billion in annual revenue and has about 200,000 job openings each year, the team decided to help the industry and to streamline the recruiting process.
Kalibrr COO Dexter Gordon says that "for every two people that [a BPO company] hires, it has to screen 100. This is where the industry is very challenged." He adds, "We have to be able to measure and validate what skill a person has."
Streamlining recruitment
The platform is a cloud-based software company which will allow BPOs to find qualified candidates so that Filipinos can land a job in the industry.
Through Kalibrr's platform it can reduce the time it takes for BPO companies to find a potential employee. To be able to measure and validate candidates' skill sets, it includes the assessment tests – that are usually being conducted on-site – on the platform, thereby making the process easier for both the applicants and the recruiters.
The applicants can indicate their skill sets and use assessment exams such as typing tests and call simulation.
Gordon adds that behind all these is a machine learning algorithm "that takes a look at who companies hire, understands what kind of profiles these candidates have and compares all future candidates to that profile."
Kalibrr's revenue stream will come from BPO companies that will use their platform for their hiring process. Currently, the team is in talks with around 10 BPO companies.
Prior to this round of funding, Philippine incubator Kickstart Ventures invested $100,000 in seed funding last year. Kalibrr is also part of the 10 startups that underwent Kickstart's incubation.
The startup was the first Philippine startup to be accepted into Silicon Valley-based accelerator Y Combinator earlier this year.
The platform is still at beta testing stage with selected customers and is expected to be commercially available by mid–2014.
(Editing by steven Millward)