Most advice directed toward entrepreneurs on pitching focuses on doing so to investors, not to the media. Yet the media, and for our purposes today, digital media – journalists, writers, bloggers, thought leaders, and so on – is equally important. You can have the best product or service in the world, but if no one knows about it, it's dead in the proverbial water.
With that in mind, Tech in Asia spoke with one of the best practitioners in the business, Jonha Revesencio from RebelMouse, about how entrepreneurs can build better working relationships with people in digital. I had the privilege of writing about her in the past, and so I know first-hand why she is good at what she does: she understands that working with the press should not be transactional (i.e. "Here's a press release. Go write a feature on us.") but relational (i.e. "How can we build a mutually beneficial, long-term relationship?")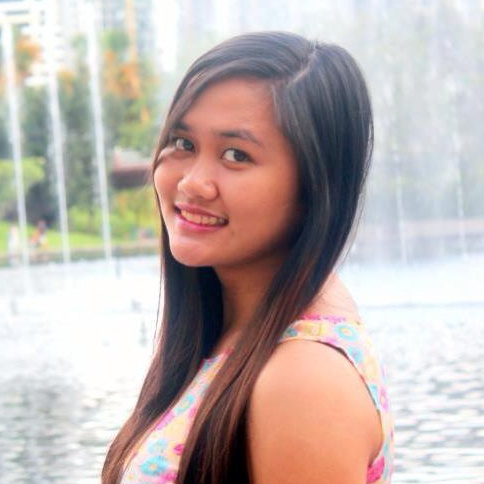 This kind of approach is particularly necessary in Asia, where business is never just business – it's personal – and entrepreneurs should know the difference between the two. "There's a big difference between getting a link and building a long-term relationship," Revesencio says.
In describing her overall approach to media relations, Revesencio cites a quote from Zoe Geddes-Soltess: "Engage with your influencers as people, not as prospects." To achieve that admirable (yet often ignored) goal, Revesencio had these tips for entrepreneurs:
1. Pitch in the right place
If you know of a digital influencer who is very successful on Twitter, your first impulse might be to tweet them a pitch related to your startup. Revesencio recommends otherwise. She thinks that entrepreneurs will increase the chances of a successful pitch if they get to them where there is less noise.
"If you want to connect with influencers, find an emerging social media platform where they're pretty active and still looking to build following. Think Instagram or LinkedIn where they probably don't get a lot of attention," Revesencio says.
"Engage and provide value with them there. Lesser competition for their attention as you're the one they'll likely to see the most in their notifications," Revesencio points out.
2. Send the right person in to pitch
While the founders of a startup may be the most passionate about their product or service, they are not necessarily the best people to convey this passion to writers or bloggers. "Founders and builders may be good product creators but often lack skills to approaching, so don't be afraid to seek help in this area when you think it's not something you're good at," Revesencio said.
"Don't screw up the first chance," Revesencio cautions. "You only get one chance to make one good impression so be sure to plan your marketing approaches carefully. If possible, ask the people who know it better than you do. Involve others, if possible, to make the approach more relevant and impactful."
3. Understand what makes your story worth telling
What entrepreneurs think is newsworthy about their startup is not necessarily what most readers will be interested in. You want to find the middle ground that will simultaneously promote your startup as well as provide some value to the reader, and by extension, the writer.
"Being able to clearly identify and communicate your value proposition is not just for your prospective investors," Revesencio emphasizes. "You need to be able to figure it out and communicate especially with the bloggers and their audience. The simpler and more relevant it is to their readers, the better chance you have of getting coverage."
According to Revesencio, this also applies to the Twitterverse. If you want to have a Twitter power user share a link or story related to your blog, you better find out what they typically share.
4. Don't be scared to experiment with your approach
In the same way that doing the same thing over and over again and expecting different results is madness, so too is contacting a media person via the same channel and expecting a different response. Revesencio found this out the hard way.
She had been trying to get in touch with a major US publication via email, all to no avail. This was of course disheartening until Revesencio decided to take matters into her own hands. "Instead of contacting just the editor, I contacted contributing writers," she says. "I knew my story would be right up their alley. As expected, first email got ignored."
She continued on, undaunted. "I kept tabs on their RSS feed, followed them on most social networking platforms and one day, I got a response to expand a bit more on my story," Revesencio says. "Sometimes it doesn't hurt to check back and see if situations have changed and it may be the best time for the writers to hear and share your story."
5. Don't be scared to be creative in your approach
"Just like how your product needs to stand out in the marketplace, your pitch and approaches need to stand out as well," Revesencio says.
As an example, she cited a campaign that Ben & Jerry's did with agency Goodstuph for the launching of a new ice cream flavor. Instead of sending out press releases, which are as easy to overlook as they are to send, Ben & Jerry's sent a cow mascot to hand-deliver the ice cream to bloggers. The approach generated a ton of buzz for Ben & Jerry's as the bloggers wrote about their experience on their blogs and shared pictures of them posing with the cow over social media.
While Revesencio concedes that not all entrepreneurs may have as renowned of a product as Ben & Jerry's ice cream, they shouldn't shy away from creativity. "Whatever product you may have, think of a unique way you can get your message across," she says.
6. Think in terms of milestones
If you're having trouble thinking of when to approach a journalist or blogger for a possible story, you can think in terms of startup milestones. Revesencio feels this will increase your chances of getting coverage.
"If your product has improved, made upgrades, been acquired, or had significant hires in the last six or so months, it's worth a shot trying to reach out again and see if the blogger would be interested to learn more," Revesencio says.
7. Be willing to give out exclusives
News organizations and bloggers always want to be the first to break news, so Revesencio recommends that entrepreneurs offer one publication an exclusive. "Identify one blog or publication which you'd like to hear your story and make sure you give them exclusive piece that they'd like to run," she says.
She compares this approach to getting multiple social invitations in real life. "Think about this: If you were invited to several parties to be held at the same time in the day, which one would you say yes to? Of course that one exclusive party right? The same goes for pitching," Revesencio argues.
8. Don't be "that" guy
"Don't be like the guy who only reaches out when you need something," Revesencio warns. Instead, entrepreneurs should really make an effort to learn about the writer and do their best to help them as thought leaders.
"Be sure to provide value before and after you needed coverage," Revesencio suggests. "Read their blogs, provide feedback, share their blog posts. These things are very simple yet are often neglected by most people."
9. Don't be afraid to tell your own story
Don't get so focused on pitching your own story to other writers that you forget you can also tell it yourself. According to Revesencio, this is just what startup Buffer did to great results.
Having a company blog gives you total control of how to tell your story. While Revesencio acknowledges that it may take some time to build an audience, you will attract them so long as you put out quality content in your niche.
10. Use their former stories that went viral as a signpost
Revesencio cites Ryan Holiday, the author of Trust Me, I'm Lying: Confessions of a Media Manipulator. "He explained that you need to figure out what will spread as it will result eventually result into more coverage, so that the next time you reach out with an update, the publication already knows you've got their readers best interest as they tell your story," she says.
To gauge what will be a hit with their audience, she recommends checking a publication's sidebar for its "most popular" or "most commented" posts. By looking at these top posts, you can start to get a feel for what will resonate with their audience. From there, Revesencio says, you can craft your story in a way that will most likely appeal to the publication's or blog's readership.
Do you agree with Revesencio's tips for approaching media? Share what strategies have worked for you in the comments section below.