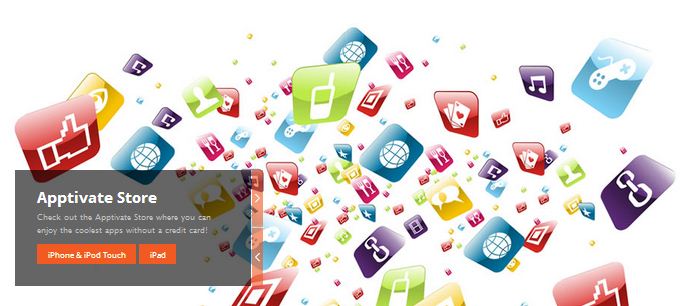 We previously spotted how Philippine startup Apptivate has given iOS users a new way to buy apps– by ditching the need for credit cards. Now, the startup has a found a way for iOS users to download high-definition movies from the iTunes Philippine store.
From launch, Apptivate users can buy top-up cards or — the more preferred option today — use credit from their Globe Telecom SIM cards to buy apps. The top-up cards and the SIM credits are used to put credit into their Apptivate account and, in turn, buy apps. It's a first in the Philippines, a country where only a small percentage of people are credit card owners. Of the estimated 38 million people in the 25 to 54 age range in the Philippines, Visa reports that around 2.5 million are owners of credit, debit and prepaid cards combined. Tapping into this big market of card-less individuals, Apptivate has enabled the same top-up method for iTunes movie purchases.
The web app's credits are called coins. One coin is equal to Php 1 ($0.02). Movie prices range from 400 to 1,000 coins. Current movies usually cost near 1,000 coins, while older ones range from 400 to 750. Once users purchase a movie, it will start to download in their iTunes account. The startup collaborated with Apple to make purchases of its apps legally possible via Apptivate. According to Apptivate's founder Jay Perez, all movies in the Philippines' iTunes store can be purchased from Apptivate.
Apps versus movie downloads
When it comes to apps, iOS users in the Philippines without credit cards have no means to purchase apps in iTunes. This is why Apptivate is a good solution.
But it's a different case with movies. Legal and free-to-use streaming sites like Netflix and Hulu are available. In addition, pirated DVDs are being sold for around Php 50 ($1.14) to Php 100 ($2.29), but at a low quality as they're usually illegally filmed inside cinemas. Torrent sites are another source of high-quality movies.
But Jay is positive about the new offering. He says:
There are consumers who prefer original vs pirated movie copies. It's more expensive but worth exploring. Our objective here is to give our users the whole iOS experience without the need of a credit card.
Apart from apps and movie downloads, Jay reveals that Apptivate will also allow purchase of music and e-books from iTunes in the coming months. The Apptivate founder is unable to disclose the revenue of Apptivate as yet.
This new method of purchasing iOS apps and movies could be a game-changer in the Philippines. The founder has also voiced his plans to make the service available for the Android platform. This makes sense as there are more Android than iOS users in the Philippines.
(Editing by Terence Lee, Paul Bischoff and Steven Millward)