Online jobs website Freelancer.com has analyzed its data for the second quarter of 2014, and their findings point to the continued rise of several new industries, including 3D printing and the internet of things (IoT). Such information should give an edge to all online freelancers as well as entrepreneurs looking to stay ahead of the curve in Asia.
Freelancer.com regional director for Southeast Asia Evan Tan (pictured below) feels that the report should give motivated stakeholders a competitive advantage as well. "With 'Disrupt everything!' quickly becoming the mantra of businesses everywhere, everyone – from startups and large companies, to employees and freelance professionals – is on their toes, afraid that they will be the next Nokia or Blackberry: stars today, laggards tomorrow," Tan says.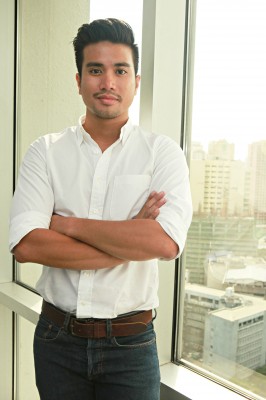 Tan hopes that readers will view the report in the same way he sees it: as both a cautionary tale and a cheat-sheet for future opportunities. "Our quarterly data of the fastest-growing jobs not only details threats to one's business or profession, but also opportunities to adapt to the times," Tan suggests.
See: Speaking with Freelancer about its Biggest Investment Ever, Indonesia
The rise of IoT
The internet of things has been in the public consciousness ever since Google purchased home automation company Nest Labs for US$3.2 billion in January this year. The firm's product line so far includes smart thermostats and smoke detectors, but should expand into other devices that represent a greater and more complex integration of hardware and software.
The challenges that companies like Nest Labs will face are easily stated: Our ambitions to make our environment more and more responsive have not risen in lock-step with the technical talent needed to make this happen.
As such, companies are turning to the global freelancers on Freelancer.com and Elance-oDesk for on-demand assistance. Doing so is easier than hiring locally because the talent pool for a specialization like IoT is much greater on such crowdsourced jobs sites.
For example, the site has thus witnessed piqued interest in most of the specialties related to IoT. Core disciplines related to hardware are all up. These include matlab and mathematica (up 37 percent to 1,803 jobs), electrical engineering (up 21 percent to 1,212 jobs), electronics (up 15 percent to 1,203 jobs), and mathematics (up 17 percent to 1,367 jobs). Though these specialities have all risen substantially, the total number of jobs on Freelancer.com over the past quarter – at a record of 751,115 – suggests that they are still very niche. Technical generalists in search of a speciality would be wise to give a IoT-related hardware a good, long look.
Software development for IoT is experiencing a similar surge. Most of this kind of work involves data manipulation, given that smart devices need to be in sync with the environment and reliably predict user behavior. This need explains the rise of jobs that require knowledge of programming language Python (up 22 percent to 1,864 jobs), which, according to Tan, is easier to write and learn over other languages, making it a convenient tool for data scientists to use.
There has been a boom over the last quarter for other relevant skills as well, including data mining (up 18 percent to 1,770 jobs), web scraping (up 15 percent to 4,580 jobs), and data processing (up 6 percent to 6,116 jobs).
Networking equipment manufacturer Cisco predicts that internet enabled devices will reach 3.5 times the global population by 2015, so the need to make them more responsive and automated will only grow further. Entrepreneurs who want to find a big problem to solve would be smart to tackle the one at the heart of IoT: How can we extend the reach of the internet to make our world easier to live in?
3D isn't just for glasses anymore
Skills related to 3D printing are also in demand on Freelancer.com. As the price of a 3D printer has plummeted – you could have even availed of The Micro on Kickstarter for as little as US$199 – an entire industry around 3D design and modeling has arisen. These include 3D design (up 31 percent to 1,061 jobs), 3D modeling (up 13 percent to 3,657 jobs), 3D rendering (up 11 percent to 3,090 jobs), and 3D animation (up 9 percent to 3,475 jobs).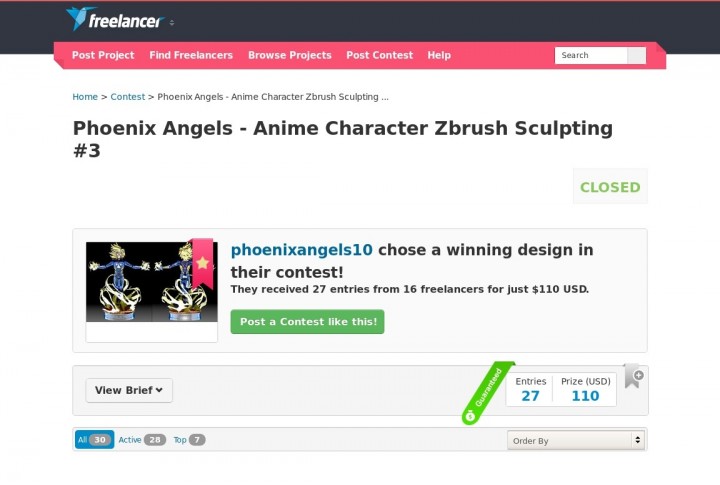 Perhaps most impressively, demand for all these skillsets has risen for eight consecutive quarters on Freelancer.com and is up 144 percent this second quarter compared to the same one from last year.
This steadily upward trajectory should only continue. Companies are locked in a race to develop and patent technologies related to 3D printing and additive manufacturing. In fact, the number of patents filed published in this field over the last three and a half years is about the same as the previous fifty years combined.
Though both 3D printing and the internet of things are highly technical fields, it's not too late for motivated freelancers and entrepreneurs to get on board. Tan also believes that it's possible to keep up with and benefit from these trends without necessarily resorting to extreme 180-degree measures.
"You don't have to necessarily overhaul your whole business or profession, but it pays to watch trends, understand its impact on your career or company, and change if that's what's needed to maximize or effectively manage your resources," Tan points out.
Additionally, Tan thinks that people who turn to these fields will not only future-proof their career or business, but can even influence the overall direction of these trends.
"Being at the forefront of these developments also enables you to be a leader in your chosen sphere, and perhaps will also allow you to spearhead your own trends which others will have no choice but to follow," Tan suggests. "Just think about Google X and all their plans to transform things as we know them – from driverless cars to contact lenses that can monitor blood glucose."