In the tiny Makati City office that Bitcoin universal company Satoshi Citadel Industries (SCI) calls its headquarters, there is a sign on the wall that reads: "Ready, fire, aim." The deliberate botching of a battle cry is meant to convey SCI's ethos of releasing products first, and refining them later on.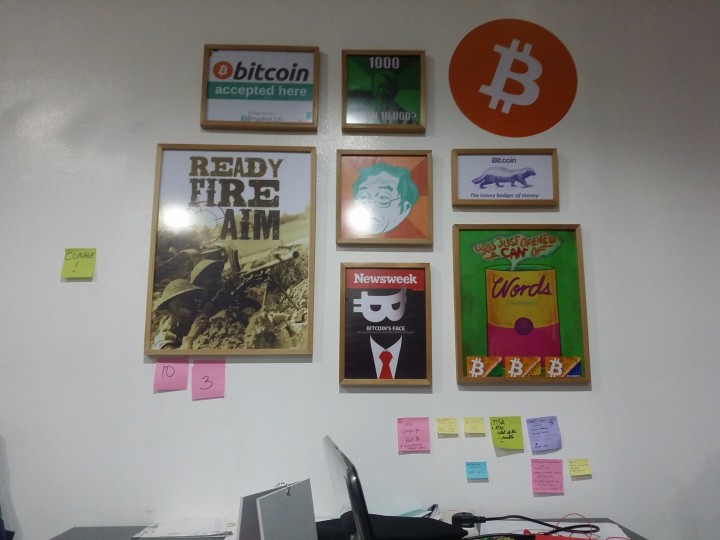 The violent imagery is appropriate too, because SCI is fighting a war: The firm wants to bring Bitcoin to emerging markets, beginning with the Philippines, and they won't let anything get in their way. Not competitors like Coins.ph or BuyBitcoin.ph, nor government regulations, not the sub-standard infrastructure of the country, nor cultural attitudes toward Bitcoin. It's an uphill battle indeed.
SCI has only been active since May of this year, but it's already established a handful of companies. These include Bitcoin payment provider Bitmarket.ph (May 6), selfie-posting site Bitstars (June 8), remittances service provider Rebit (June 27), Bitcoin card provider Prepaid Bitcoin (July 29), bills payment platform Bills Ninja (August 8), and Bitcoin exchange Coinage (August 15). In between all that, they also somehow found time to make a microsite (July 16) to collect donations for the post-Typhoon Rammasun relief operations. For those keeping count, that's six independent Bitcoin ventures.
See: The state of Bitcoin in Southeast Asia
The umbrella advantage
Though these ventures each have their own models, they are all united by a broader goal. Camill Vazquez, who does business development for SCI, explains that their mission accounts for why they have so many verticals.
"We're constantly asking ourselves the questions, 'How can we provide value for people in the Bitcoin space? How can we increase Bitcoin adoption?'" she says. "Whether or not we're doing a good job at answering those questions is the metric by which we define our progress, not how we stack up against our competitors. At the end of the day, it all comes down to that – value."
Their mission is not completely altruistic, of course. SCI also wants to provide value to itself. Each additional company that the firm creates makes it easier for it to become the dominant Bitcoin player in the Philippines. After all, why go to Bitcoin payment provider X or Bitcoin card provider Y when SCI already offers Bitmarket and Prepaid Bitcoin under the same roof? If you're a merchant, you'll sit through fewer lunch meetings and drawn-out negotiations, and if you're a consumer, you'll only have to test your trust in a single company.
"Having multiple companies under a single umbrella allows us to leverage each vertical's strength in building a complete ecosystem, which ultimately enables SCI to bring better value to our end-users," chief systems architect Anthony Chua elaborates.
SCI's bid to become a Bitcoin ecosystem unto itself might put off some Filipino Bitcoin enthusiasts, who may want no such thing, especially given the immaturity of the Bitcoin industry in the country. Such skeptics would point to the implosion of Mt. Gox – the fall of any big company can send shockwaves across a small community.
But their criticism is something that the team may simply have to get used to. Monopoly chatter always comes when a company gets too big in any market, especially when the fish is getting bigger but the pond remains the same size.
SCI argues that its approach is a good thing for the Philippine Bitcoin community. "By delivering our verticals the way we do, we encourage others to bring more, if not the same, passion and vigor to the table," says director of marketing and PR Sabina Vergara-Lopez. "The competition will collectively spur innovation."
For now, at least, critics can take solace in the fact that SCI's umbrella structure means it can be sometimes tough to manage. Co-founder and CTO John Bailon concedes that as the company grows, shifting focus from venture to venture will be difficult.
"There will be instances, especially at the later stages of a product's life cycle, wherein bug fixes or new features are required, and it will be challenging to shift the momentum back to that product when we're already two products ahead," he says.
Moreover, some critics might say that it's easy to roll out new companies, even at SCI's bullet pace, which averages out to one new venture every fourteen days. The real question is how many of these ventures will be sustainable and profitable in the long-term, past the initial splash and beyond the opening blitzkrieg. Take Rocket Internet, for example. The German giant often closes down companies as fast as they tend to put them up. They value speed and execution over conception, and that philosophy sometimes comes at a cost.
Piledriving adoption
Business strategy aside, it's hard to deny that SCI is doing the most ambitious and exciting work in the Philippine cryptocurrency scene. On one hand, they have Rebit competing with traditional remittance channels like Western Union. Given that Rebit has cheaper fees than Western Union, its rise will allow more overseas Filipino workers to pump more of their money into the country.
CEO and co-founder Nick Galan singles out Rebit as SCI's flagship brand, at least in terms of transaction size and volume. He cites its affordability as the reason many remitters are migrating over to Rebit and away from providers like Western Union. To Galan, every customer that Rebit lures away from competitors is a victory for the little guy.
"It's especially heartening to see PhP 1,000  (US$22.88) transfers come through, as these size transactions are simply impossible using traditional services due to minimums or fees," he says.
On the other end of the bitcoin spectrum, there's Bitstars, which is basically a selfie app with a Bitcoin twist. Users can post selfies, tip Bitcoin to other community members to appreciate their selfies, and win a daily prize in Bitcoin if their selfie is the most popular.
SCi cofounder and COO Jardine Gerodias calls Bitstars the black sheep of the SCI family. At almost every weekly all-hands-on-deck meeting, Bitstars is laughed out the room – in a manner of speaking. While the other ventures are bringing in money, the selfie-posting site is essentially giving it away, every day of the month, at an appointed time every day. The winner of their daily Bitcoin prize, which increases in size as the number of participants increases, is announced at 6:00 PM.
For the time being, the team is sweeping the financial losses of Bitstars under the banner of driving Bitcoin adoption, as it's a concept that any millennial can immediately understand and get behind. Galan recounts one illuminating encounter in New York that affirmed the concept.
"A friend introduced me to a guy from JP Morgan as one of the guys behind Bitstars.ph," Galan says. "My new acquaintance eyes brightened and he said, 'That's you? Great idea, man. That's the way to get people thinking about Bitcoin.'"
Product launches and Russian winters
For a team that has rolled out six companies in less than three months, SCI's biggest strength might be its patience, as counterintuitive as that sounds. It understands that it faces a long road ahead before average Filipinos embrace Bitcoin, and that they're on a timeline measured in years, not months. The people who use their products now are still mostly early adopters. For the rest of the Philippines to get on board – or what most Filipinos call the masa (masses) – SCI will have to grind its way toward a slow and costly victory, and many more Russian winters await them.
Their resolve seems rooted in equal parts of patriotism and capitalism. "We are creating companies that will plant the seed for a thriving worldwide Bitcoin economy in which the Philippines is considered a major player and a force to be reckoned with," says co-founder and chief community officer Miguel Cuneta.
Because their timescale is in the years, each launch comes with little celebration. Luis Buenaventura, the head of product at SCI, says that all six of their launches have been very informal, particularly for their consumer-grade products. The team does a week or two of engineering and quality assurance, followed by another week of internal alpha. "Then we all just agree whether it's ready for posting on social media, and that's it," Buenaventura says.
In total, the release cycle never takes longer than three weeks for their smaller apps, but the larger ones, such as Bitmarket and Coinage.ph, had much more involved testing. "We consider all of our products as being in 'early beta,' so the most important thing right now is to get it out there and start monitoring usage and customer behavior ASAP."
In one telling example, someone posted on the Bitcoin Ph group that they wanted to pay for their dinner at Wingman with Bitcoin, but there seemed to be a problem with Bitmarket's POS device. Within minutes of the comment, SCI was on the phone to coordinate with the staff at the restaurant, while at the same time they chatted with the customer on the Facebook page.
"The problem was resolved in real time in a few minutes thanks to the efforts of the whole team, and as icing on the cake, Maan Flora, our account executive who lives near the restaurant, visited those same customers before they could even leave Wingman and made sure their experience was satisfactory," Cuneta says.
Though their launches come with little ceremony, the team does find fulfillment in seeing their products in live environments. "We love grabbing coffee and having meetings over at Yardstick [which has a Bitmarket.ph POS system] – there's a little bit of pride and happiness involved when we get to use our products in the wild," Vazquez says.
Building a team in the aftermath of Gox
As SCI has produced company after company, its workload has increased exponentially, while its workforce has not. They've hired a new employee here and there, but their team is not much bigger now than when it initially formed.
Piecing the staff together in the first place was not easy, according to Gerodias. SCI started to build the team around the first quarter of 2014, right when China shook its fist at Bitcoin and Mt. Gox imploded. SCI did not receive many applications, and the few candidates they spoke with seemed non-committal.
In hindsight, Gerodias believes that this was a blessing in disguise. Instead of getting employees who were swayed to join SCI because of a bullish media trend, they got people who were true believers in the cryptocurrency and would see to its success in the Philippines over the long haul. "Everyone who eventually decided to be part of our company were already huge Bitcoin believers," he says, adding that every employee who joins SCI is given shares in the company.
What the 24-man team lacks in manpower it makes up for in passion. SCI employees are all diehard bitcoiners. A board on one of the walls features baby pictures of all the co-founders and employees, and beneath each is a QR code. This board allows team members to tip one another in Bitcoin for a job well done. Or, as the board was used initially, as a means of simply appreciating the much cuter versions of their coworkers.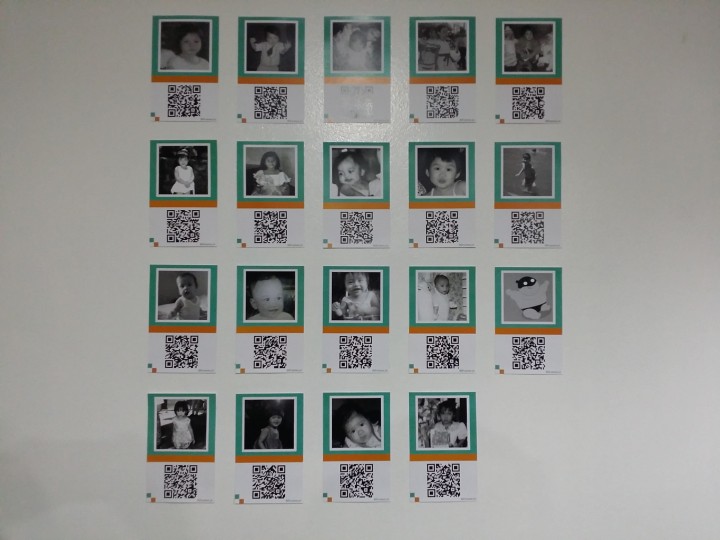 A team full of Bitcoin believers also brings with it its fair share of conflicts. Filipino culture, for example, is notoriously non-confrontational, and people are always trying to save face and observe cultural conventions. Despite these tendencies, SCI always insists on making it a point to pay its third-party vendors in Bitcoin. Many of these freelancers and businesses have never even heard of Bitcoin, much less thought about accepting it as an alternate form of payment.
SCI's operations manager Cole Ochosa says, "No person or company that has ever worked with us has gotten out of the SCI campus without the team bombarding them with facts about the wondrous technology that is Bitcoin."
SCI is so wary of messing with this formula – even just a little bit – that the team is going to recreate its current office setup when they soon move into a much larger one. Like some bit of Hollywood magic, the SCI will reerect their office as it is now – the layout of the tables and chairs, the placement of the Bitcoin ATM and posters, and the distance every object has in relation to every other object – in a room of their obviously much larger office.
For any of the employees who have been with SCI since day one, it'll be like stepping into a time machine, a marker of how far they've come and a signpost for how much further they have to go – their new office, unlike their old one, which was small from the start, will have space earmarked for further expansion.
"Our small space is a reminder of where we came from," Lopez-Vergara says. "Most of our ideas were formulated over working lunches and siomai and siopao merienda on our work table. The culture we developed while working in that space is what makes SCI, SCI."