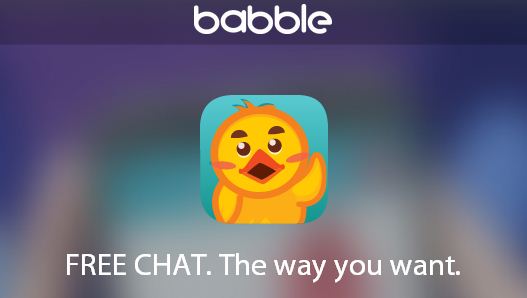 The Philippines now has a chat app to call its own amidst the global messenger craze, now that Voyager Innovations, a subsidiary of telco Smart Communications, has officially launched Babble Messenger.
Babble Messenger recalls many of the chat apps that are already popular in Asia. It offers person-to-person and group chats, along with its own line of stickers. But Voyager hopes to add value to users by including themed chatrooms in which users with shared interests can socialize. It also has a 'disappearing text' feature for one-on-one chats.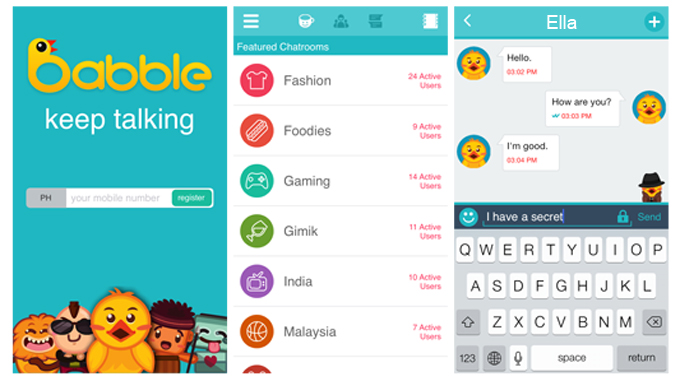 Voyager Innovations chief operating officer Benjie Fernandez believes the creation of a localized chat app fits Filipinos' penchant for socializing. He says:
We are, after all , the so-called texting capital of the world. […] Babble Messenger hopes to answer to many Filipinos' insatiable appetite to for talking and socilaizing, whether it's with their significant other, their group of friends, or with other chatters they randomly meet online.
Extending across Asia
While Babble was born in the Philippines, it can be used worldwide. Registration in the app can be done through the users' mobile numbers, regardless of where an individual is based. But Filipino users who use the Smart network, they can message friends on Babble without data charges if they access it through the SmartNet app, an app that unifies various social networking apps in one place. Users in other mobile networks can still use the Babble but data charges will apply.
Babble, which launched its beta version in mid-2013, already has more than 50,000 registered users. Voyager Innovations customer insights head Raymund Villanueva says this figure marks thrice their original goal already.  Of the 50,000 , 90 percent come from the Philippines and the remaining 10 percent are distributed across Malaysia and India. The Babble team also reports that 70 percent of its users are participate in the themed chat rooms. [UPDATE: fixed erratum in Babble's user-base.]
Babble is still in beta as the team continues to make improvements. Part of its plans include adding more stickers and improving and adding more features in the app. It's also set to launch the desktop beta version of the app in the coming months.
(Editing by Josh Horwitz)