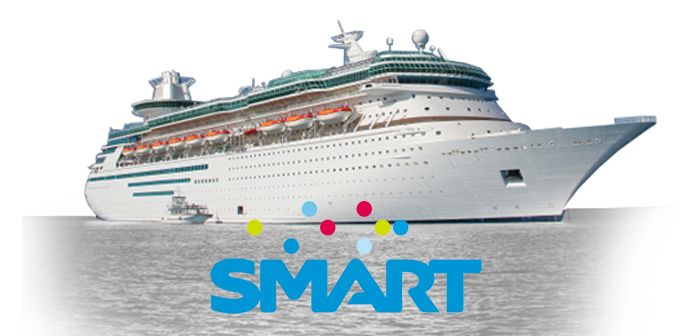 In 2011, the Philippine Overseas Employment Agency reported around 400,000 Filipino seafarers were deployed on various vessels globally. Tapping into this market – and aiming at cruise ship employees – Philippine telco Smart has rolled out new products and services today to provide connectivity to these people even when they're out at sea.
Through the telco's partnership with United Arab Emirates-based mobile satellite services provider Thuraya Telecommunications, Smart has unveiled the Marino PhonePal, a prepaid, PIN-based interactive voice response calling service that enables seafarers to make voice calls from their a phone unit whilst onboard their ships. This means Filipino seafarers who are in the middle of the sea beyond the reach of cellular signals can call their families and friends in the Philippines. Its "call home" satellite rate is Php 18 ($0.40) per minute.
On land or sea
Filipino cruise ship workers who are either on land or at sea across Asia, New Zealand, Australia, Middle East, Africa, Europe, and the Indian Ocean, can use this service through Link Plus, – an online application for both mobile devices and desktop PCs.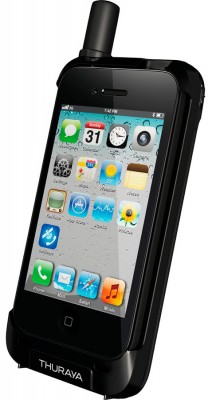 Smart and Thuraya also revealed some details of another new thing, the SatSleeve, an upcoming product which can transform a regular smartphone into a portable satellite phone unit. It's a portable dock that allows iPhone users to switch from cellular to satellite mode just by mounting the phone into the device. It has call, SMS, and data capabilities allowing people to use the phone just like they would in the normal cellular coverage. It will initially be available for iPhone 4, 4S and 5 models. SatSleeve models for Android devices will also be developed. But the cost for the dock is yet to be announced.
Also useful in event of disaster
Targeting cruise ship workers and other seafarers could bring in new subscribers to the telco. Smart's chief wireless advisor Orlando B. Vea says these new services could serve other purposes. Orlando said they're "not just to provide communications at sea, but also to help deliver seamless communication service in other underserved areas in the country, or in times of disasters or calamities." He adds:
In a disaster-prone country like ours, we should be always ready for calamities and emergencies. Smart Satellite Services gives emergency agencies greater flexibility in responding to calamities.
Smart is also now partnering with national agencies and select humanitarian and rescue organizations for the use of the SatSleeve in disaster preparedness and emergency communications.
Last July, its competitor Globe Telecom launched its seafarer SIM through its partnership with UK telco iVitta. It is said that this service also allows cruise ship workers and other mariners to call and text in the Philippines, but without the need for satellite equipment.
(Photo: OceanBound)
(Editing by Steven Millward)