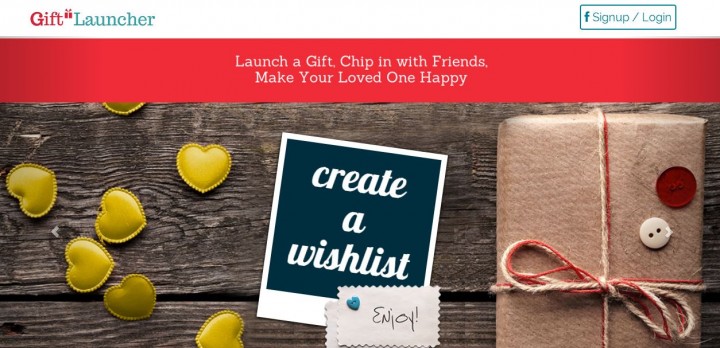 The concept of crowdfunding is relatively new in the Philippines, with most of the early platforms focused on social causes. But for a new startup called Giftlauncher, crowdfunding shouldn't be limited to this. It wants to reach the largest possible market as it launches a crowdfunding platform for gifting.
On Giftlauncher, anyone can create a wishlist – maybe it's a material item or a travel getaway. The idea is for these wishlists to be shared on Facebook so the user's family and friends know what he or she wants as a present. Then, friends and family members can contribute through the wishlist link.
The idea is simple and paves the way for people to actually receive the gift that they want to have, and not just a hit-or-miss thing from a store. The Giftlauncher team believes that crowdfunding is simply the cultural tradition of sharing changed into its online form. That is why adoption of such a concept shouldn't be that difficult. Giftlauncher co-founder Shiela Marie Jocona says:
The primary goal is that you get the gift that you really want. Do away with the traditional gifts and pull resources together to give someone a better gift. That's one of the things we want to change, and for people to realize that if we only put our resources together, we can give a friend what she or he wants.
Why it's basically just sharing
The funders can contribute a minimum of Php 200 (US$4.50) to a gift; there's no maximum limit. People can do so through PayPal and DragonPay, which are integrated into the platform. While ecommerce in the Philippines is still hampered by low credit card penetration, Giftlauncher CEO Kenneth Lao-Reyes believes that people "are now more mature in transacting online because of [daily] deals sites. They have become more at ease to do payments." The site's looking into having local partners on board such as 7–11 Connect, and telco Globe Telecom for SMS-based payments. "We will try to make it easier for people to contribute," adds Lao.
The platform adds five percent of the total amount of the target funding goal, which it aims to collect at the end of the campaign as its revenue. For those giving funds, another five percent is charged to cover the bank fees.
When a campaign period ends, Giftlauncher sends the total amount of funds raised by the user, regardless if it reached the total funding goal or not. "If someone gives you a gift, it's yours – it's not for us to return, unlike the US crowdfunding sites," says Lao.
Giftlauncher has tied up with various merchant partners, so a user can opt to get their wishlist from one of those merchants.
(See: Fashion estore's Kickstarter campaign aims to save a dying Philippine handicraft)
Pivoting and going for a bigger target
The team started from with a specialist wedding crowdfunding platform in April 2013. But the founders realized that there is a desire among Filipinos to have other wishes – not just a dream wedding – granted through crowdfunding. It meant they were losing their users after the completion of the wedding fundraising. A number of people started to ask if they can also use the site for other occasions – such as for birthday gifts. This led to pivoting from wedding crowdfunding into Giftlauncher in January this year.
Despite the feedback from people, it's still a challenging journey for the crowdfunding startup because they need to educate people about crowdfunding. Jocona says it's still foreign to ordinary people, and they don't see that it's just an evolution of the traditional sharing concept. She adds:
It's another challenge to move this practice online. This is one of the biggest challenges any crowdfunding site in the Philippines needs to overcome.
As of March, Giftlauncher has around 300 registered users and 140 wishlists. To grow the user-base, Giftlauncher's goal is to help people learn what crowdfunding really is.
Soon, the startup will launch a "gift for someone else" feature that will allow mutual friends to pitch for a friend or for other social causes.