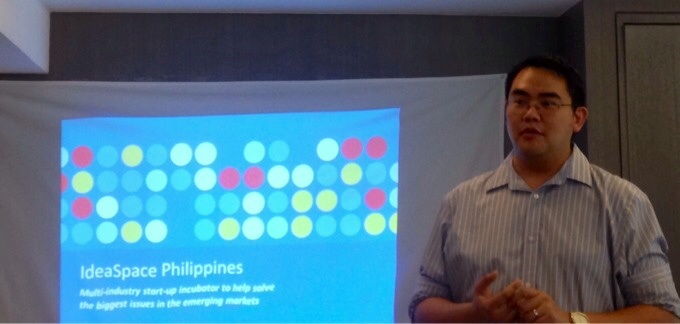 Early this year Philippine incubator Ideaspace Foundation provided 10 tech startups with a six-month incubation period and awarded them with Php 500,000 ($11,400) seed funding each.
This year, it opens its 2014 startup competition to a wider scope – not only to ideas coming from the Philippines, but from the entire Southeast Asian region. Participants from anywhere in the region can apply and fly to Manila once selected.
Diversity breeds innovation
Ideaspace president Earl Martin Valencia says that opening the competition to early-stage startups from around the region will bring diversity in the kinds of science and technology innovations that can impact the lives of of people there.
It also aims to grow the entrepreneurial network within the region and fire up interest among more investors about startups in the Philippines.
It will pick 20 startups for a three-day bootcamp and a six-week incubation period. During this phase, selected startups will receive a Php 50,000 ($1,140) grant for their prototype development and other initial expenses.
Following the incubation period, ten startups will be selected for an acceleration period of around four months.
The startups that pass the accelerator program will receive an outright cash investment of Php 500,000 ($11,400) and a separate grant worth at least Php 500,000 ($11,400) inclusive of business management classes, marketing and financial consulting, and corporation and business registration costs.
From these 10 startups, at least five will be selected from the Philippines. Startups that come from outside the Philippines will be provided with lodging and office space in Metro Manila.
After startups graduate from the accelerator, Ideaspace will evaluate and decide whether to give an additional investment of Php 5 million ($114,000) to graduating startups that deserve increased funding.
Valencia hopes that at least 20 percent of startups from outside the Philippines will be included in the program. He adds that he expects to see startups from Indonesia and Cambodia in the mix.
Interested parties in the region can already send in applications until mid-January 2014.
The previous batch of Ideaspace incubatees are a mix of digital (web or app-based) and hardware startups that aim to solve some of the problems in the region.
(Editing by Steven Millward)