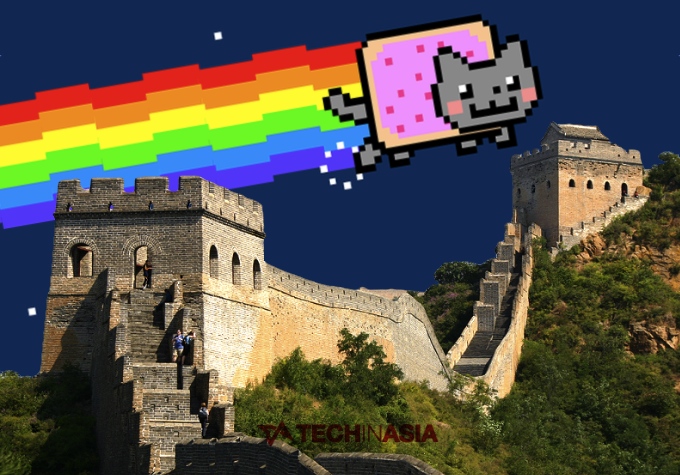 A user-submitted petition has gone up on the White House website that calls for the chief architects of China's censorious Great Firewall to be "denied entry to the US." If the petition reaches 95,160 signatures by February 23rd, then the White House will, under this new suggestions scheme open to US residents, be obliged to comment and perhaps take action. So far, this appeal to block the GFW builders from US soil has garnered 4,840 signees.
The petition comes with a link to a list of three individuals who were instrumental in China's complex system of web censorship. Top of the list is Fang Bingxing, who is thought to have begun work on the GFW at the behest of authorities in 2000. Initially only blocking smaller dissident websites, the web filtering system was taking down major sites like YouTube by 2007. In 2011, Fang, a PhD in computer science, was the victim of a George Bush-style shoe attack that, according to the pranksters involved, was "on target."
In full, the petition reads:
People work on information technology always need to communicate and exchange knowledges between countries. If some of them use their skills and technology for blocking people to use internet for certain governments, all the other countries should boycott such behavior.

If they apply to enter US, for example to attendant technology conference, as a responsible government has always valued freedom, it reasonable to deny it.
The list of GFW suspects is up on Gitgub, the social coding site that was briefly blocked by the GFW last week, only to be mysteriously made accessible again a few days later.
Do you think the petition is a valid idea? Let us know in the comments.
(Hat-tip to @majunspace for spotting this on Twitter)