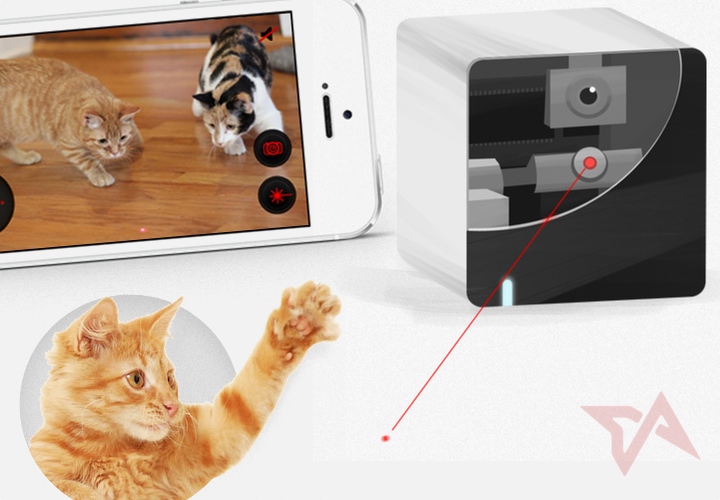 Petcube is a sinister-looking little black box that actually does something adorable – it lets you remotely monitor your pets, and you can even play with them by directing a laser-pointer via your smartphone. Just under a week after launching a crowdfunding campaign on Kickstarter, Petcube is just a few bucks away from its $100,000 funding goal. It'll probably pass the line today once America wakes up.
Having raised all that money in just six days, CEO and co-founder Yaroslav Azhnyuk says they might set some stretch goals for beyond $100k:
Stretch goals are a great way not only to raise more money but also to validate some product features and get feedback from the community. We have a number of ideas, but the most important thing in setting stretch goals is to be sure you not sacrifice project delivery dates to put some extra stuff inside. We will probably focus on the software side of things, maybe on the look and feel and will leave our ideas for the electronics for the second iteration of Petcube.
Finding a nest at Haxlr8r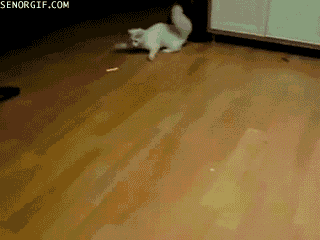 The San Francisco startup is currently part of the newest batch at Haxlr8r, a startup incubator in China. The program is the hardware-oriented extension of China-Axlr8r, and is based in Shenzhen, at the heart of China's manufacturing hub. Haxlr8r is in that city for a reason. Yaroslav says Shenzhen is "the place [for] hardware production," surrounded by manufacturers of all sizes and disciplines. He adds:
As we're in Shenzhen we have immediate access to everything we need for hardware engineering. We have a few meetings per week with factory representatives in our office, we can go to a building across the street to buy any electronic components for prototyping, and finally we can have a 30-minute taxi to the factory to examine it, talk to engineers, and so on. There is no other place than Haxlr8r that can give you that.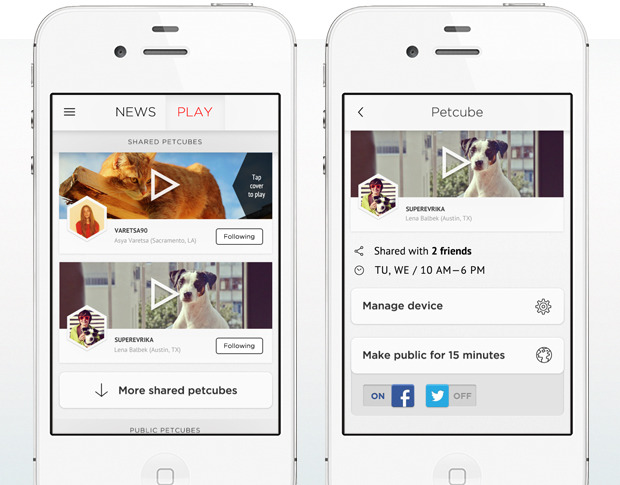 Other Haxlr8r graduates to have had crowdfunding success with their hardware include the Vibease team and their smart vibrator, and the Hex nanocopter/drone that flew past its $10,000 goal and has now raised over $410,000.
Though the Petcube team is headquartered in San Francisco, the device itself is effectively being designed in Shenzhen. It's also being shaped by the mentoring from the HAXLR8R squad. Even after incubation and launch of the first Petcube, the startup will retain a team member in Shenzhen.
The Petcube is slated to ship in May 2014. Backing the crowdfunding campaign to the tune of $99 gets you the wi-fi enabled Petcube device once they're being shipped, or you can get one with a furry wrap for $179.
(Editing by Josh Horwitz)