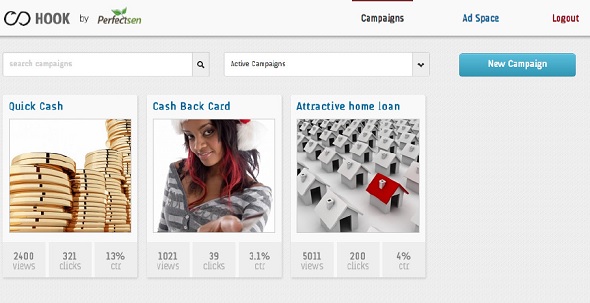 At the recent FinovateAsia 2012, the founders of Perfectsen took the launch of their new product The Hook rather literally when they appeared in pirate costumes.
But The Hook promises plenty of bite: It aims to help banks serve contextual and relevant ads on their online banking sites.
Its secret sauce is a proprietary algorithm that can analyse a user's account type, account balance, lifestyle, spending categories or financial goals. It'll even take care not to show an ad too many times to a particular user, so as not to turn him or her off.
So if a user loves to travel, The Hook will be able to detect this and offer a credit card promotion that has favorable air miles or points.
Banks can set their ads in the form of images, videos, or links. They can also monitor the performance of every campaign. Think of it as a combination of Google Adsense, Adwords, and Analytics, but for banks.
The self-serve platform can be hosted within the bank's IT environment, removing concerns about privacy and security. It is compatible with most enterprise grade database and OS systems, and deployable within 8 to 16 weeks.
The solution can also come bundled with Perfectsen's white label personal finance management web app, which can be customized to a bank's needs and integrated into its online banking services.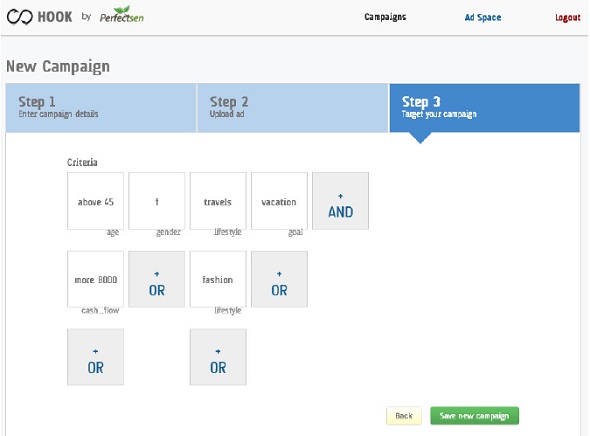 The founders of the Malaysia-based startup are couching The Hook as a paradigm shift on Internet banking.
Banks have been thinking of internet banking as an expenditure and not a revenue generator. They often think about minimizing cost by bringing in more customers, rather than using their internet banking services as an ad platform.
Even those that serve ads have done it blindly by placing what they think is relevant and expedient without understanding their customers' needs.
"Banks need not solely rely on campaigns that involve mass cold-calling, sending SMS or emails. It annoys customers when they do not need the particular product," says CEO Stewart Chen.
Perfectsen first burst onto the scene in April 2012, when it launched its personal finance management solution with Maybank Malaysia.
Its CMO ST Chua is involved in a strategic advisory role with Kezaar, a Singapore-based online skills marketplace.