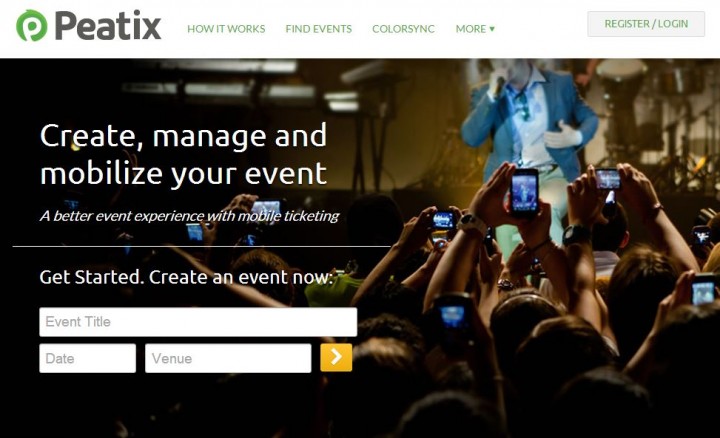 Online events management and ticketing startup Peatix has achieved notable progress since its launch in 2011. Last year, the Japan-based startup received series A funding and expanded its offices to Singapore and the US.
With more than 17,000 events on its platform in 25 countries, Peatix's growth is something its founders attribute to their ability to focus on customers' needs.
Thinking about how customers can pay
Before creating the startup, Peatix CEO and co-founder Taku Harada worked at major companies such as Amazon and iTunes. There he learned to value the users' needs and insights in building a business. This was one of the strategic elements he brought in building Peatix.
"Some startups think if you build a platform, customers will come," but it is not the case, according to Harada. He underscores:
You have to walk the earth and do the hard work. You can't think about yourself first. It's got to be who your main customers are.
Peatix factored in the things that will make sense for the customers. It leveraged on available technologies such as mobile devices and social media, while considering ease of use, competitive pricing, and payment options.
Many elements of the site and service come from its customers. The startup brings their team on the ground just to hear their feedback from users. This is where flexibility in payment options proved to be one of the most beneficial aspects it had for its customers. In Japan, "a large portion of people don't want to use their credit cards," says Harada. "That's why options such as cash payment in convenient stores worked."
(See: China's Ctrip invests over $200 million in an online ticketing site)
Sizing up the competition
However, it wasn't an easy start. A handful of sites were already doing something similar thing when Peatix entered the Japanese market. Its US-based counterpart EventBrite has been running since 2006.
But having worked with musicians and event organizers, Harada saw these individuals were still having trouble with traditional ticketing channels. He believed that through Peatix he can equip these people with an easier tool to create events. So he jumped into the market. He explains:
Our mission is to empower event organizers. Rather than trying to replace the competitors, we try to do something that would impact a larger percentage of the customers.
Together with its expansion, Peatix's user-base is now growing. To date, 15 percent of Peatix's listed are outside Japan.
Moving forward, part of Peatix's plan is to continue growing this number and further expand to different markets. Harada believes their aim for continuous growth will bring more learning experiences for their team. He says:
Each market is different. As a company, we had a general idea of what's going to work and what's not going to work. But we gain a lot of knowledge over time. We're still in the process of figuring the most common denominators, the typical concerns of customers and trying to solve them.