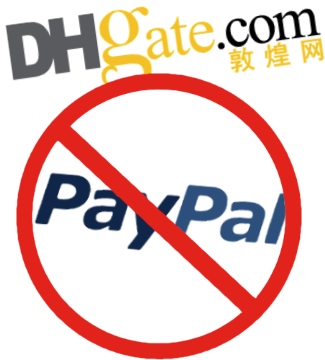 Remember that massive deal between PayPal and the Chinese B2B e-commerce site DHgate? The huge one that was PayPal's biggest partnership in Asia? Well, it's all over.
Chinese media is reporting that DHgate removed PayPal as an e-payment option on August 6th, ending the tie-up that was announced in April of last year. As my colleague reported at the time, it centered around the m-commerce service at m.dhgate.com, which made use of PayPal's Mobile Express Checkout. But eBay-owned (NASDAQ:EBAY) Paypal is clearly gone from that site, as well as from the main website, leaving behind payment options such as MasterCard, Maestro, and Western Union for its overseas businesses looking to buy bulk items from Chinese suppliers.
DHgate is the smaller rival to the Alibaba.com B2B site, which is also for international sourcing. DHgate wrapped up a huge series C funding round worth RMB 200 million (US$31.66 million, albeit at today's rate) back in early 2010. But by September of last year we were hearing reports of huge staff cuts at the company, with some departments letting go of 50 percent of their personnel.
As for PayPal, it's a blow to its shaky efforts in Asia – and leaves the online payment platform without any major partnership in mainland China. Chinese online shoppers mostly use a mix of Alibaba's Alipay, Tencent's Tenpay, and the Maestro-esque UnionPay.
[Source: QQ Tech – article in Chinese]